Telangana Official Map Yet to be Prepared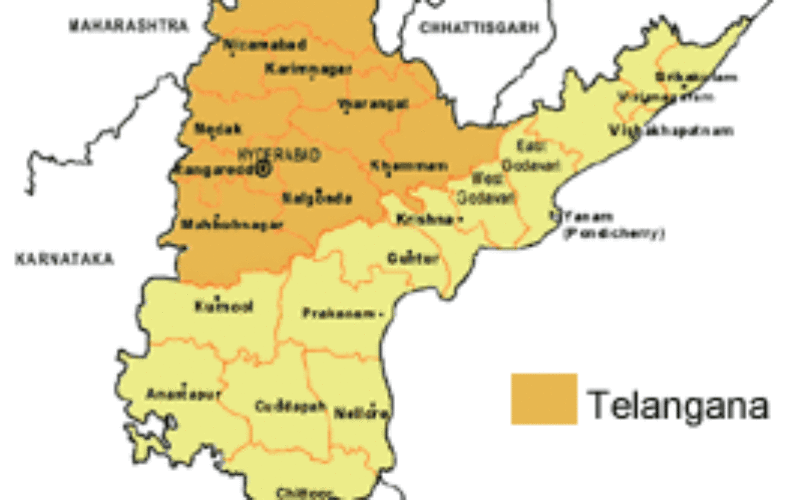 Telangana formally became the country's 29th state today but it would take a while before it is reflected in the official geographical and political map as the Ministry of Home Affairs is yet to provide boundary details to Survey of India.
"The MHA will have to provide us with final boundaries of the state. Then we will incorporate them and release the official map. Some of the district boundaries in Telangana will become state boundaries with other state," an official of the Survey of India said.

"It may take some more time. We are yet to get details from the MHA. Based on that, our teams will incorporate boundaries up to village level," the official said.
When contacted, Surveyor General of India, Swarna Subbarao, said it would take ten days to draw Telangana map after getting details from the MHA.
The Survey of India, the national survey and mapping organisation of the country under the Department of Science and Technology, tasked with printing of new maps of India with 29 states, is yet to get the final drawings of some mandals merged into Andhra Pradesh with regard to Polavaram project, the official added.
The Union government had last week promulgated an ordinance merging some villages and mandals of Khammam district in Telangana with Andhra Pradesh (Seemandhra) in a bid to deal with resettlement and rehabilitation of those displaced by the Polavaram project.
The ordinance enables land-for-land in the same revenue division where people will be displaced.
Poonam Malakondaiah, Principal Secretary of School Education, meanwhile, said they are yet to get official map which will be used to incorporate in school text books.
"Our apex committee is dealing with the issue of getting official map. As of now we have not received any from the Ministry. We are waiting for that," Malakondaiah said.
Sources in the School Education Department said this year all the text books in Telangana will also have syllabus of Andhra Pradesh (undivided) as they were printed much earlier.
Source: PTI