PR: Global Mapper SDK v16.1 Released with Faster Display of Online Data Sources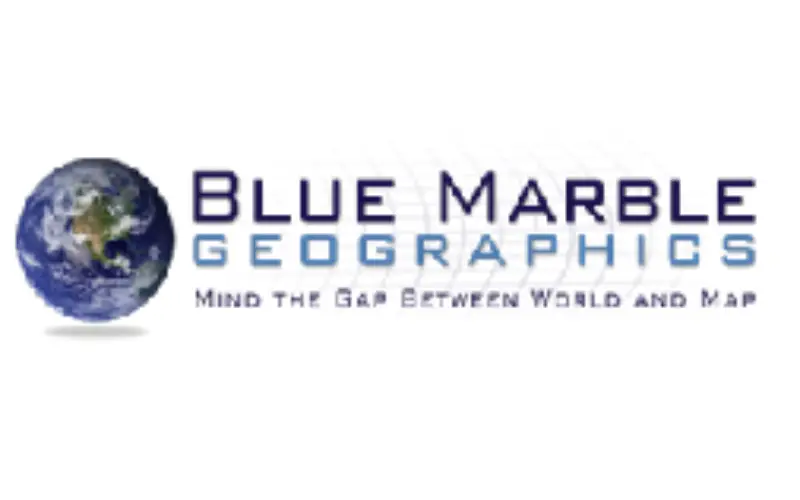 Hallowell, Maine – March 24, 2015 – Blue Marble Geographics (bluemarblegeo.com) is pleased to announce the release of the Global Mapper Software Development Kit (SDK) version 16.1. This release features multiple enhancements to speed up online data sources, several new file formats and improved exports using image-optimized palettes. Blue Marble's geospatial data manipulation, visualization and conversion solutions are used worldwide by thousands of GIS analysts at software, oil and gas, mining, civil engineering, surveying, and technology companies, as well as governmental and university organizations.
Global Mapper is an affordable and easy-to-use GIS application capable of displaying, converting, and analyzing virtually any type of geospatial data. This release features a variety of updates to both the standard Global Mapper SDK product and the advanced LiDAR SDK product. With the Global Mapper SDK, developers can leverage these powerful functions from within their own software applications, saving time and money in the development process. The SDK includes both native 32-bit and 64-bit DLLs, which can be utilized in any Windows operating system.
The version 16.1 release features multiple enhancements to speed up online data source display and exports as well as a new GM_GetOnlineSourceInfo function to retrieve detailed information about the source and check if the server is accessible. This release also features support for several new file formats, including loading directly from .7z archives and support for Landmark Graphics Vector, ZFS LiDAR, ArcGIS Layer Pack (.lpk), Rockworks XML Grid, and Carlson Grid/Geoid files. Exports to new image files using image-optimized palettes for data containing more than 256 unique colors have been improved, allowing users to maintain the exact original colors for large areas in the original image.
"We encourage all geospatial programmers to take a look at the Global Mapper SDK," stated Blue Marble President Patrick Cunningham. "Whether you're looking for additional functionality for your software product or a custom project, the tool is powerful and easy-to-use, and for LiDAR, there is nothing like it on the market today."
Additionally, there are many improvements to the advanced LiDAR analysis features such as automated building and vegetation classification, feature extraction, and building height calculations for more streamlined processing and improved output.
For a complete list of new features and enhancements or to download Global Mapper SDK today, visit www.bluemarblegeo.com.
###
About Blue Marble Geographics: Blue Marble Geographics of Hallowell, Maine is a leading developer and provider of software products and services for highly accurate geospatial data conversion solutions. Blue Marble is known for their coordinate conversion and file format expertise and is the developer of the Geographic Calculator, GeoCalc SDK, Global Mapper, LiDAR Module for Global Mapper and Global Mapper SDK. The company has been writing GIS software tools and solutions for over twenty years and currently serves hundreds of thousands of users worldwide.
Contact Information:
Heather Poirier
Marketing Manager
Blue Marble Geographics
Hallowell, ME, USA
heatherp@bluemarblegeo.com
800-616-2725
+1(207) 622-4622