Trimble Introduces Next Generation Indoor Mobile Mapping System for Building Interiors and Underground Structures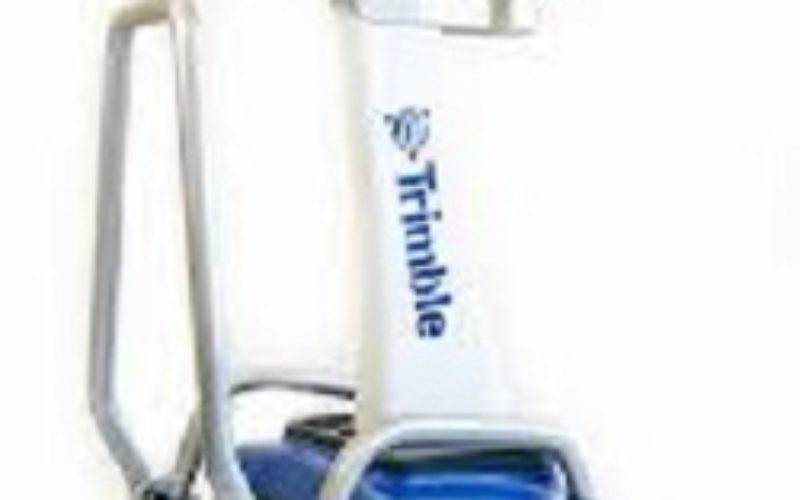 TIMMS 2—Smaller, Lighter and Easier to Maneuver System Maximizes Performance in Indoor Spaces While Delivering Accurate, High-Quality Data
SUNNYVALE, Calif., Sept. 29, 2015—Trimble (NASDAQ: TRMB) introduced today its next generation Trimble® Indoor Mobile Mapping Solution (TIMMS) that produces fast and accurate maps of even the most difficult-to-navigate indoor spaces and translates them directly into 2D and 3D models of structured interiors.
TIMMS 2 is the optimal fusion of technologies for capturing spatial data of indoor and other GNSS denied areas. It provides both LiDAR and spherical video, enabling the creation of accurate, real-life representations of interior spaces and all of their contents. The maps are geo-located, meaning that the real world positions of each area of the building and its contents are known and can be easily placed and oriented in a wide area model.
TIMMS 2 is smaller, lighter and more easily maneuverable than its predecessor. It can negotiate even the tightest of corners, closets and catwalks and can be easily carried up and down staircases where no elevator is available for travel between building levels.
"The new Trimble Indoor Mobile Mapping Solution has been designed with greater emphasis on ease of use. It is very easy to maneuver, lift, ship and operate," said Louis Nastro, director of Land Products at Applanix, a Trimble Company. "Our extensive experience with a broad range of projects with the previous generation TIMMS has led to a number of enhancements in data collection, processing and workflow management—making an indoor mapping project a seamless experience for users both pre- and post-mission. Whatever the building type and shape, TIMMS 2 can deliver exceptional results, both in accuracy and ease-of-use."
Building on the success of the first-generation solution, TIMMS 2 also provides improved software workflow to manage the complete process from collection through post-processing to model production. Fully compatible with POSPac™ MMS, Applanix' market-leading post-processing suite, TIMMS data can be presented in a variety of ways, including integration into Trimble Business Center and many other infrastructure management or CAD packages.
Because of its increased efficiency, speed and ease-of-use, TIMMS 2 is a very effective and high-productivity indoor mapping solution for buildings and facilities of all shapes and sizes, including large or small areas, multi-level, industrial or commercial spaces. Users can obtain holistic 3D indoor geospatial views of all kinds of infrastructure including public buildings (government offices, schools, hospitals); industrial facilities (factories, warehouses); transportation hubs (airports, train stations); retail spaces (malls, concourses); entertainment venues (theatres, auditoriums, sound stages); and residential property (especially multi-occupancy high-rise buildings).
Maps and models of these spaces can be used for activities including revenue management and space planning; emergency preparedness and disaster planning; and historical building conservation and preservation. In addition, the base map provides a platform on which building owners and managers can serve location-based services.
Manufactured and sold by Applanix, TIMMS 2 indoor mobile mapping solution is available in the first quarter of 2016. For more information, visit:  http://www.applanix.com/solutions/land/timms.html  or email:land@applanix.com.
About Trimble
Trimble applies technology to make field and mobile workers in businesses and government significantly more productive. Solutions are focused on applications requiring position or location—including surveying, construction, agriculture, fleet and asset management, public safety and mapping. In addition to utilizing positioning technologies, such as GPS, lasers and optics, Trimble solutions may include software content specific to the needs of the user. Wireless technologies are utilized to deliver the solution to the user and to ensure a tight coupling of the field and the back office. Founded in 1978, Trimble is headquartered in Sunnyvale, Calif.