Global Mapper Mobile is Now Available for iOS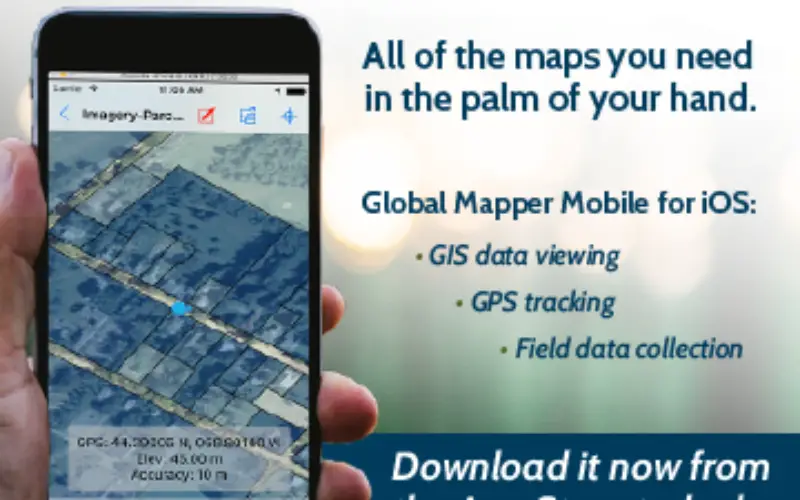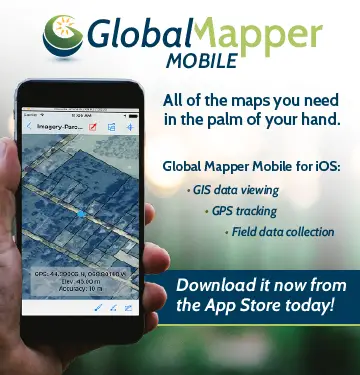 Blue Marble Geographics are pleased to announce the immediate availability of Global Mapper Mobile for iOS, a field-optimized version of the desktop software. Global Mapper Mobile offers powerful GIS data viewing and field data collection functionality utilizing your iPhone or iPad's GPS capability to provide situational awareness and locational intelligence for remote mapping projects.
Global Mapper Mobile is currently available at no cost from the iOS App Store and includes some sample datasets for evaluation. A licensed copy of Global Mapper version 17.2 is required to transfer any additional data to or from the mobile app.
Global Mapper Mobile extends the reach of a traditional GIS by offering access to virtually all raster and vector spatial datasets where they are needed most: in the field or at the job site.
Provides field access to all of your GIS data
Offers straightforward, GPS-based field data collection
Includes an array of digitizing or drawing tools
Enables the assignment of attribute data
Allows simple and efficient data deployment and return
Uses self-contained map storage and display – No data connection required
For a complete list of features and functions, visit: www.bluemarblegeo.com/products/global-mapper-mobile.php
Download Global Mapper Mobile for free from the iOS App Store: https://itunes.apple.com/us/app/global-mapper-mobile/id1097875766
Look out for an Android version of Global Mapper Mobile in early 2017.