Michigan Department of Natural Resources Launches New Web-based Mapping Tool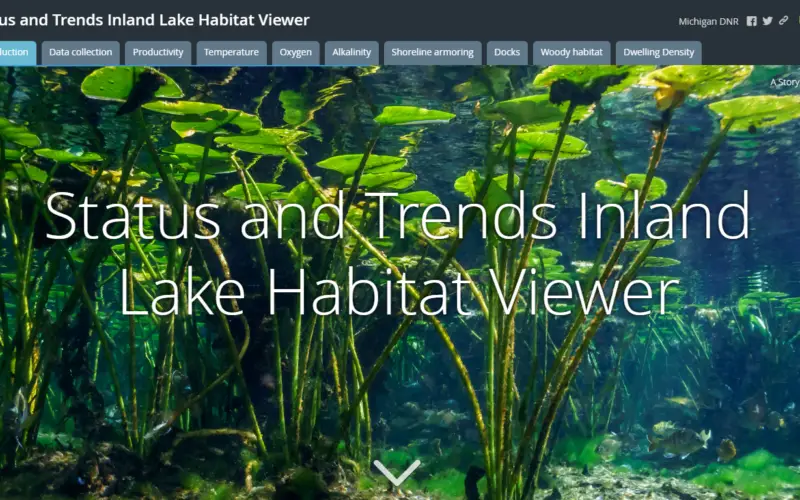 The Michigan Department of Natural Resources has recently launched a new web-based mapping tool – the Inland Lake Habitat Viewer – to provide the public with information about the state's inland lakes. The mapping tool is ideal for those interested in learning more about habitat conditions in an individual lake or how habitat conditions vary among lakes in the state.
Michigan's 11,000 inland lakes are incredibly diverse and vary in . The Department of Natural Resources (DNR) routinely collects data on 11,000 inland lakes characteristics (depth, productivity, thermal stratification, oxygen, alkalinity, shoreline armoring, docks, woody habitat, housing density and etc), which are critical for sustaining populations of fish, frogs, turtles, birds and other wildlife.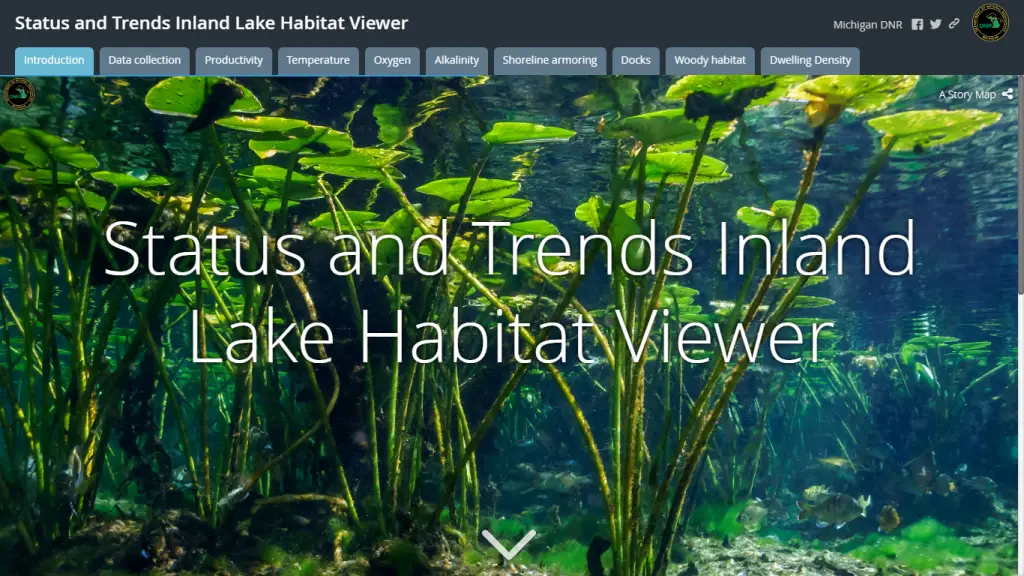 These data also can be used to find lakes with high-quality habitat when planning fishing trips. Visitors to the Inland Lake Habitat Viewer can use the map's zoom feature to find a lake of interest and its relevant information.
"We've been gathering this information for years and we're thrilled to make it available to the public," said Joe Nohner, resource analyst with the DNR's Fisheries Division. "We think it will serve as a useful tool for those looking to better understand inland lakes they fish or want to protect for future generations."
In addition to the Inland Lake Habitat Viewer, the DNR has other helpful information about how to improve fish habitat. This includes the DNR's Conservation Guidelines for Lakes, which provides information on maintaining healthy lakes. Additionally, the department supports the Michigan Natural Shoreline Partnership and its Shoreland Stewards program, which can assist shoreline property owners with future habitat restoration and protection efforts.
The tool is available at michigan.gov/fishing,