Government Launches Satellite-based Surveillance System to Monitor Illegal Mining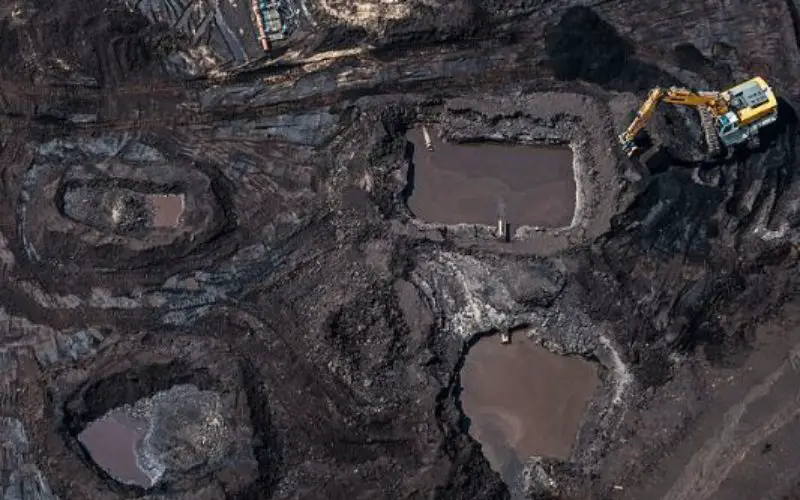 According to recent news by the PTI, In a path-breaking move, the mines ministry came out with a mining surveillance system (MSS), a pan-India surveillance network using the latest satellite technology, to check illegal mining. Launching the system, Mines Minister Piyush Goyal hoped the technology will ensure sustainable utilization of the country's mineral resources. "MSS will trigger an alarm whenever there is an instance of illegal mining outside of permitted areas. Karnataka, which saw large instances of illegal mining in the past, stands to gain tremendously from this technology," he added.
This technology will help design planned development of mining as also provide complete data of laborers working in the sector online, which will lead to better safety standards, the minister noted.
MSS is a satellite-based monitoring system, which aims to check illegal mining activity through automatic remote-sensing detection technology.
The Indian Bureau of Mines, on behalf of the mines ministry, has developed MSS, in co-ordination with the Bhaskaracharya Institute for Space Applications and Geo-informatics (BISAG), Gandhinagar, and the Ministry of Electronics and Information Technology (MEITY).
Khasra maps of mining leases have been geo-referenced in MSS, which are superimposed on the latest satellite remote sensing scenes obtained from CARTOSAT and USGS.
The system checks 500 meters around the existing mining lease boundary to search for any unusual activity relating to illegal mining. Any discrepancy is flagged off as a trigger.
Automatic software leveraging image-processing technology will generate automatic triggers of unauthorized activities. These triggers will be studied at a remote-sensing control center of IBM and then transmitted to district-level mining officials for field verification.
A check for illegality in operation is conducted and reported back using a mobile app. There are in total 3,843 mining leases of major minerals in India, of which 1,710 are working and 2,133 non-working mines. Most working mines have been digitized. Efforts are on to complete digitization of non-working mines and will be completed in 3 months.
In the initial phase, a total of 296 triggers has been generated in the MSS software across the states, which covers a total of 3,994.87 hectares under the system.
According to government data, 48,467 illegal mining cases of major and minor minerals have been registered in April-September of 2015-16. This is against 97,149 in 2014-15, 88,689 in 2013-14 and 98,597 in 2012-13.
As per the action taken report, 14,458 FIRs have been filed, 43,091 cases lodged in various courts, 1,81 lakh vehicles seized and about Rs 1,170 crore realized by states during 2012-13 and April-September 2015-16.
A similar process is under way to launch a system for minor minerals in tandem with state governments. Haryana, Telangana, and Chhattisgarh have been selected for a pilot launch.
Goyal said IT services major Wipro has been selected, through a tender process, to develop the Mining Tenement System (MTS).
MTS is an online computerized register that is intended to bring computerisation and automation in the functioning at directorates of mining and geology (DMGs) of 11 states, IBM, GSI and the mines ministry.
The system will display applications under process, ownership and details of area granted, the period of concession, taxes, compliance with rules and regulations, the area available for grant of concession, quality, and quantity of the ore deposit, portion relinquished after reconnaissance or prospecting operations, land details with ownership and the like.