Trimble Webinar: Mobile Mapping Workflows for Corridor Deliverables in TBC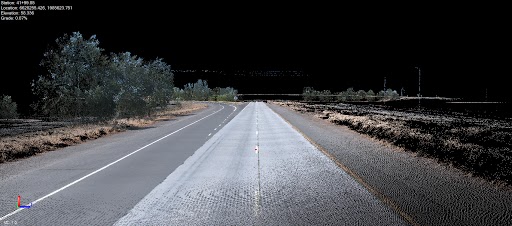 Trimble Geospatial is going to conduct a new webinar in the continuation of the Trimble Business Center PowerHour Webinar Series. The webinar will dive into the Mobile Mapping workflows available in TBC to process data using registration tools and then prepare that data for final corridor deliverables. To close the session, we will give a walk-through of best practices and some tips and tricks along the way.
The webinar will talk about Trimble MX9 data processing and data preparation in TBC. In this webinar, attendees will learn:
How to correctly import and register data from run-to-run
Walk through the registration workflow and cover best practices in doing so
Use tools and functionality for data preparation related to corridor design and deliverables
Date: Thursday, May 27
Time: 8:00 am MDT | 4:00 pm CEST
Presenters: Jeff Ryan, Shane Lyons, Skyler Neumeyer
About Trimble MX9
Trimble MX9 is a mobile mapping system for large-scale scanning and mapping missions. The MX9 typically mounts on the roof of a vehicle and rapidly captures laser scans and images – both panoramic and multi-angle – as you drive. Rich, immersive data can be captured at highway speeds, avoiding the need for expensive road closures and eliminating the risk associated with employees working along busy highways in dense traffic.
The MX9 produces very high point cloud density and immersive imagery. The system have State of the art Trimble GNSS and Inertial technology. The installation and browser based operation from a smart device make it easy to setup and operate by surveyors.
About Trimble Business Center (TBC)
Trimble Business Center (TBC) office software that enables surveyors and geospatial professionals to simplify the creation of cadastral, GIS, infrastructure inspection, and tunneling deliverables. TBC is a leading software solution to provide users with the capability to efficiently edit, process, and adjust geospatial data and create deliverables.
Also Read –
Trimble Business Center (TBC) v5.3 is Now Available, So What's New in TBC v5.30?