Locana Debuts Winter Release of Lemur, Providing Enhanced Mobile Access to Geospatial Information Systems
Latest Release Features Additional Esri, Salesforce, and iPhone Integration, Security and Support
Locana, an international leader in spatial technology previously known as Critigen, announced its winter 2021/2022 release of Lemur, enterprise‐grade mobile software that provides mobile workers zero‐training access to an organization's existing geospatial information system. By delivering an intuitive, robust geospatial toolset, Lemur reduces time wasted finding information, improves safety, and increases field efficiency. Additionally, Lemur is purpose‐built to work offline, allowing field workers to continue work regardless of cell coverage.
This latest Lemur release includes integration with Salesforce Field Service, which supplies seamless, secure links between Lemur and Salesforce SFS Mobile, as well as further alignment with Esri's latest software versions and deployment patterns. Built on Esri's ArcGIS Runtime 100.12, Lemur now fully supports Esri's named user licensing with dynamic activation from mobile users' ArcGIS credentials.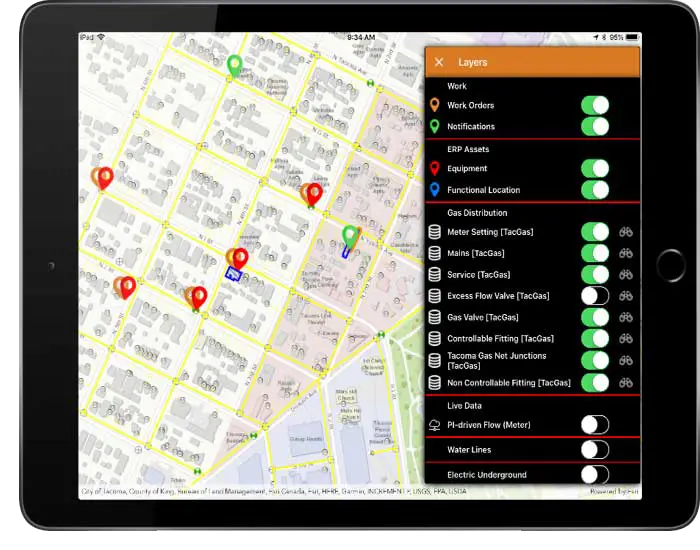 "Several of our Utility customers provide ArcGIS‐based data and tools to their mobile workers using Lemur," says Kevin Kirk, Esri's U.S. Utilities Sales Leader. "It requires very little training and is pre‐ integrated to the most common enterprise field service systems like SAP, Maximo and Salesforce. Full support for Esri named user licensing in the current release will ensure secure, identity‐based access and streamline deployments even further."
Other features of the Winter 2021/2022 software release include:
Official support for iPhone
Increased support for photos and other types of GIS feature attachments
User experience enhancements, including brand new measuring and location‐awareness tools
Implementation and administration upgrades
Security updates
"Locana continues to innovate and provide integration points for Lemur, giving workers in remote and field service environments an ever‐increasing ease of use and access. In addition to deeper integration with Esri, and official support for iPhone, we are thrilled to deliver a new level of Lemur support for Salesforce in our latest release," said Ty van den Akker, Vice President Product Strategy. "Salesforce's proprietary approach to deep linking assures greater security of deep links that have an opportunity to modify data. Locana's strategic partnership with Salesforce and joint customers enabled Locana to support this functionality in Lemur even before it was generally available from Salesforce."
More information on Lemur can be found at https://www.locana.co/products/.
About Esri
Esri, the global market leader in geographic information system (GIS) software, location intelligence, and mapping, helps customers unlock the full potential of data to improve operational and business results. Founded in 1969 in Redlands, California, USA, Esri software is deployed in more than 350,000 organizations globally and in over 200,000 institutions in the Americas, Asia and the Pacific, Europe, Africa, and the Middle East, including Fortune 500 companies, government agencies, nonprofits, and universities. Esri has regional offices, international distributors, and partners providing local support in over 100 countries on six continents. With its pioneering commitment to geospatial information technology, Esri engineers the most innovative solutions for digital transformation, the Internet of Things (IoT), and advanced analytics. Visit us at esri.com.
About Locana
Locana, a location and mapping technology company, provides software products and services that solve the world's most pressing business, climate, and social challenges. With more than 20 years of experience, Locana is a global leader in both enterprise geospatial solutions and innovative applications using proprietary and open‐source mapping technologies. By taking a location‐first approach to problem solving, Locana builds, implements, and connects solutions for public and private customers, in a wide range of domains including: utilities, land and facility management, critical infrastructure, defense, conservation, international development, and technology, among others. With headquarters in Denver, Colo., the company also has major offices in Seattle and London. For further information – visit: www.locana.co or https://www.linkedin.com/company/locana‐co/.