MSc (Geoinformatics) – Bharati Vidyapeeth Deemed University, Pune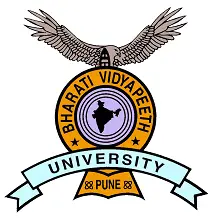 The Institute of Environment Education and Research, Bharati Vidyapeeth Deemed University (BVIEER) is unique educational and research institution. The distinctive characteri-stics of the BVIEER are its wide mandate of teaching, research and extension which have been major thrusts of the Institute.
The Institute has a major research program in both environment Science and Geoinformatics. The faculty undertake several consultancy projects at the behest of various organizations. The research projects are funded by various Government organizations such as the Ministry of Science and Technology, Department of Biotechnology, Ministry of Environment and Forests, Central Zoo Authority, Mahad Industrial Estate, etc. The research done at the Institute is cutting edge and uses an interdisciplinary approach. A list of research projects (ongoing and completed) is given in the section on 'Research'.
About MSc (Geoinformatics):
The M.Sc. in Geoinformatics aims to provide conceptual knowledge on GIS, remote sensing and related fields, Information Technology, and hands-on training in GIS, remote sensing, data interpretation, digital image processing, digital photogrammetry, digital cartography and GPS. The course contents have been designed keeping view the emerging trends in the field of Geoinformatics and the increasing needs of skilled manpower.
Eligibility:
The candidate should have passed M.Sc./ B.Sc./ B.Sc. (Applied) in Chemistry, Botany, Zoology, Physics, Biotechnology, Microbiology, Life Sciences, Environmental Sciences, Mathematics, Statistics, Geology, Geography, Forestry, Wildlife Science, Computer Science, Information Technology, Agriculture, Oceanography, Marine Sciences, Bioinformatics, B. F.Sc. (Fisheries Science), B. Arch., B. A. Geography, B.E. in Mechanical, Civil, IT, Computer, Chemical, Electrical, Electronics and Telecommunications, Environment with atleast 50% (45% in case of SC / ST candidates) in the aggregate undergraduate/ postgraduate marks.
Duration: The Masters of Science program in Geoinformatics is a 2 year course.
Admission Details for 2014:
Students will be admitted to the M.Sc. (Geoinformatics) program at the Institute of Environment Education and Research, Bharati Vidyapeeth University on the basis of merit obtained by them in the CET-14 examination respectively.
Intake Capacity: 20
Important Dates:
4th June 2014 before 5.00 p.m. – Last date for submitting completed Application form to Bharati Vidyapeeth Deemed University, Bharati Vidyapeeth Bhavan, C.E.T Dept, 2nd floor, LBS Marg, Pune 411030.
7th June 2014 – Date and Time of Common Entrance Test
7th June 2014 (02.00 p.m.) – Declaration of Result
7th June 2014 (02.30 p.m. onwards) – Spot Admission
For more Information:
For further details you can mail us on bvieer@vsnl.com or contact on 9422504655 / 9423011933 / +91-20-24375684 / +91-20-24362155.
Read more at: http://goo.gl/a4bblZ