National Shoreline Change Assessment Mapping for Indian Coast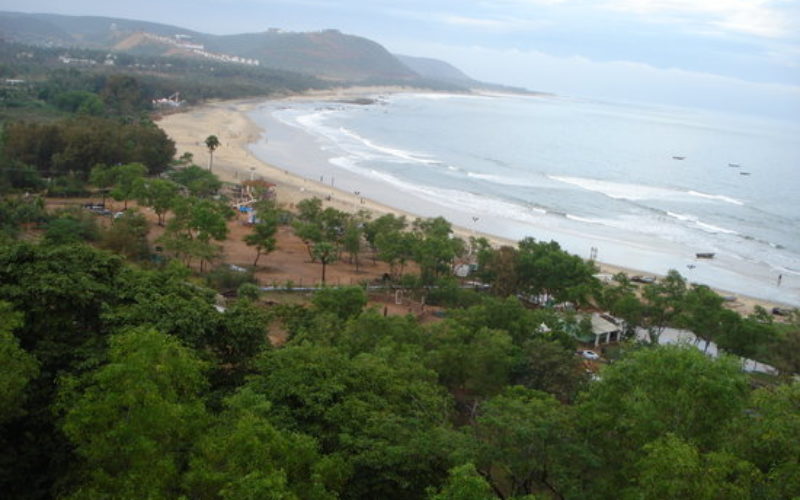 The National Centre for Coastal Research (NCCR), an attached office of the Ministry of Earth Sciences, completed a national shoreline change assessment mapping for the Indian coast (including Odisha) using 28 years of satellite data from 1990 to 2018 to provide information for coastal management strategies.
The project aims to assess the coastline/shoreline change assessment, including erosion and accretion, and develop a comprehensive shoreline management plan for sustainable coastal zone management.
The project uses remote sensing techniques and ground surveys to map the coastal zone of the Indian coast. The project covers the entire Indian coastline, including the islands, and the data is available in a publicly accessible database.
The NCCR has also developed an online tool called the Coastal Vulnerability Index (CVI) to help decision-makers and coastal managers assess the vulnerability of the coastline to sea-level rise and coastal erosion. The Coastal Vulnerability Index (CVI) maps the entire coastline of India based on 7 parameters such as shoreline change rate, sea-level change rate, coastal elevation, coastal slope, coastal geomorphology, significant wave height, and tidal range.
The project's findings and database are valuable resources for coastal managers, researchers, and policymakers to develop sustainable coastal zone management plans and mitigate the impacts of coastal erosion and sea-level rise on the Indian coastline.
A report on "National Assessment of Shoreline Changes along Indian Coast" was shared with various Central and State Government agencies and stakeholders for implementing shoreline protection measures.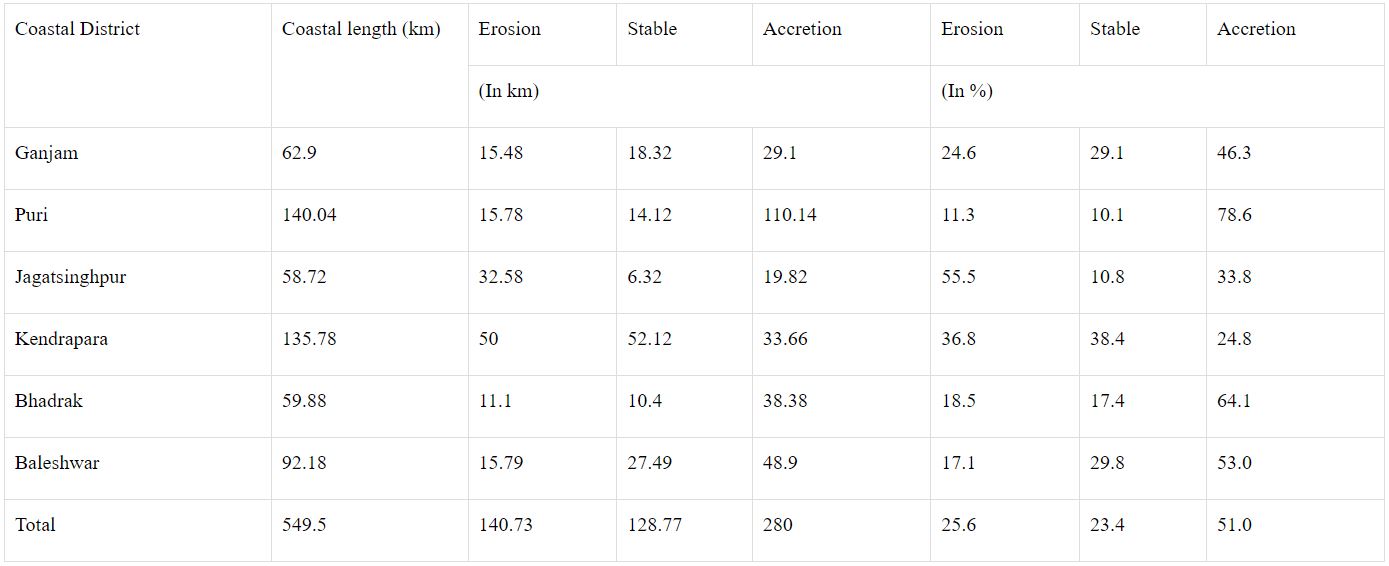 The details of habitat loss, coastal degradation and coastal erosion in Odisha are:
Loss of habitat and shifting of sites of turtle nesting from Bhitarakanika to Gahirmatha in Kendrapara district.
Loss of vegetation and sand dunes on Pentha and Satabhaya coast.
Loss of Casuarina vegetation in Siali and adjoining areas of Jagatsinghpur district
Degradation of fishing hamlets in Ramachandi, and tourist beach in Puri town of Puri district.
Damage to fishing hamlets in Podampeta, Ramiyapatnam, and Gopalpur of Ganjam district.
Ministry of Earth Sciences through the National Centre for Coastal Research and the National Institute of Ocean Technology provides technology solutions to the Government of Odisha in the mitigation of coastal erosion and they are being implemented by the Government of Odisha with their own funds.
Sources: PIB
---
Also Read –
Advances & Applications of Geospatial Technologies in Earth Sciences