Nepali Infrastructure Firm Chooses SuperGIS Desktop Professional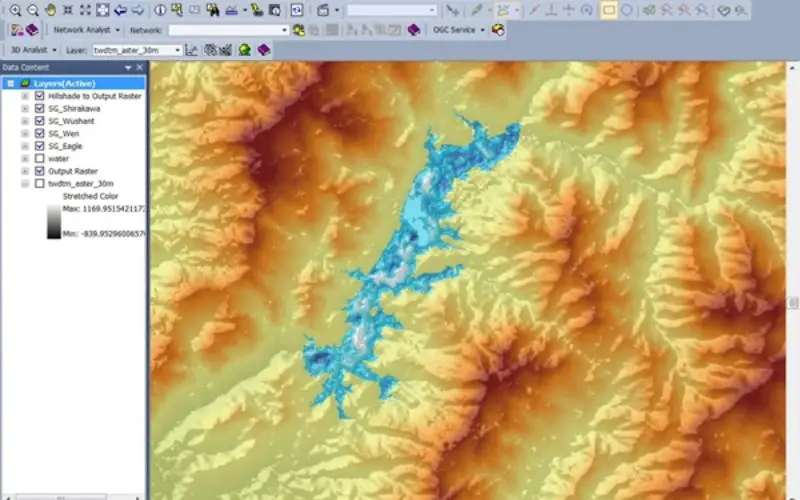 With the collaboration of Indian geospatial professional company, Satpalda Geospatial Services, the Nepali infrastructure firm in Kathmandu, Evernal Infrastructure Ltd., has selected SuperGIS Desktop 3.3 Professional and relevant extensions for analyzing topography.
SuperGIS Desktop Professional is outstanding GIS software with comprehensive tools and functions to meet specific demands of geospatial tasks with an affordable cost.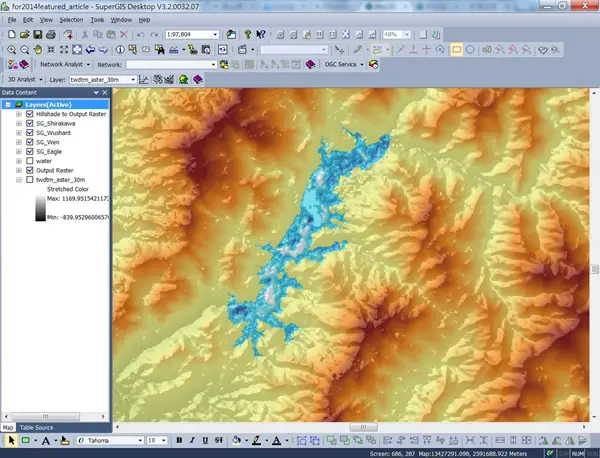 For civil engineering professionals and infrastructure experts, such as the employees of Evernal Infrastructure, SuperGIS Desktop offers especially helpful and practical extensions that can simulate and analyze topographical features. Engineers can easily utilize the surface analysis tools from 3D Analyst extension to calculate aspect, slope and curvature of the surface and create contour and viewshed analyses, which are critical abilities for building infrastructure in a mountainous area like Nepal. To meet additional needs to process digital terrain data or other raster data, the Spatial Analyst extension supports diverse features such as hydrologic analysis and statistical analysis. In the latest Desktop GIS software from Supergeo— SuperGIS Desktop 10, civil engineers can take advantage of its built-in LiDAR tools, which allow users to display and manipulate LiDAR data in both 2D and 3D environments with ease.
Learn More About Spatial Analyst:
http://www.supergeotek.com/products_desktop_SA.aspx
Learn More About new LiDAR tools and SuperGIS Desktop 10:
http://www.supergeotek.com/LandingPage_SGD10.aspx