Real Estate Price Distribution Analysis by GIS Technology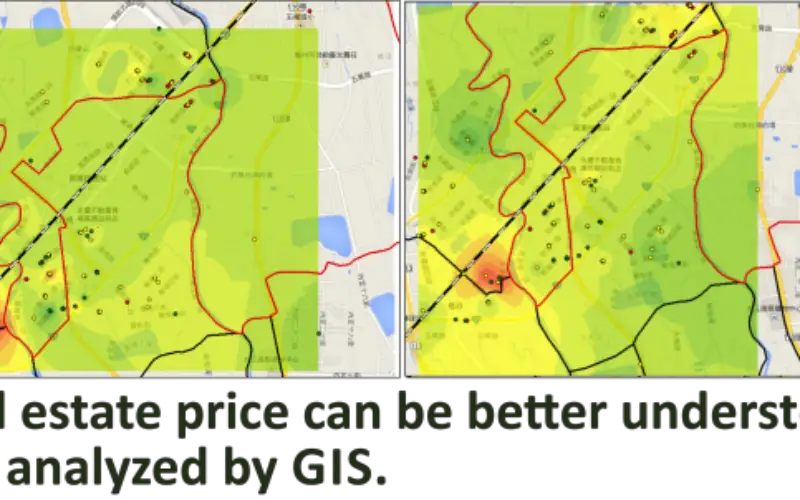 Influenced by traditional Chinese thoughts, having own real estate is almost everyone's life target in Taiwanese community. However, the price has been speculated to unreasonable high level, some research teams even indicate that Taipei, the capital of Taiwan, has the highest house price-to-income ratio in the world.
To improve the situation and achieve adequate housing issue, Taiwanese government has established Real Estate Transaction Price Query System after years planning. By using SuperGIS Server-powered TGOS map, the system provides the public with complete transaction information in an easy-to-understand way, so that visitors can gather their needed price info by different periods, regions and building types with ease.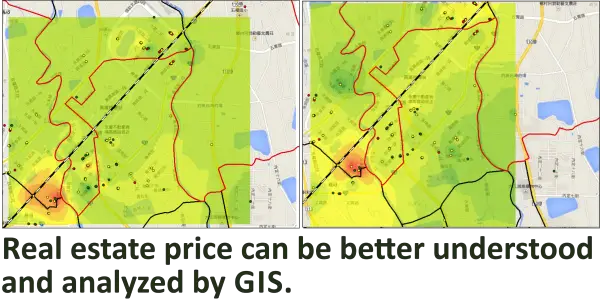 In order to see the reasons behind the housing price in Zhongli county, one young GIS analyst who attended SuperGIS Application Youth Competition, utilized Inverse Distance Weighting tool in SuperGIS Desktop Spatial Analyst to visualize the price distribution on the map. And compared with previous 2 years, the analyst found out that the area close to High Speed Rail Station has increased rapidly.
By using GIS, real estate price and status can be shared with the public to avoid information asymmetry in the market. And for policy makers and researchers, they are capable to integrate and analyze all the data and visualize the result on the map for easier understanding.
Learn more about the case: http://www.supergeotek.com/Library_2_201506.aspx
Analyze and share real estate info with SuperGIS for Desktop and Sever: http://www.supergeotek.com/download_6.aspx
#  #  #
About Supergeo
Supergeo Technologies Inc. is a leading global provider of GIS software and solutions. Since the establishment, Supergeo has been dedicated to providing state-of-the-art geospatial technologies and comprehensive services for customers around the world. It is our vision to help users utilize geospatial technologies to create a better world.
Supergeo software and applications have been spread over the world to be the backbone of the world's mapping and spatial analysis. Supergeo is the professional GIS vendor, providing GIS-related users with complete GIS solutions for desktop, mobile, server, and Internet platforms.