RFP: Design, Supply, Installation, Testing & Commissioning of GIS Based Vehicle Tracking & Work Monitoring system in HE Dept. of MCGM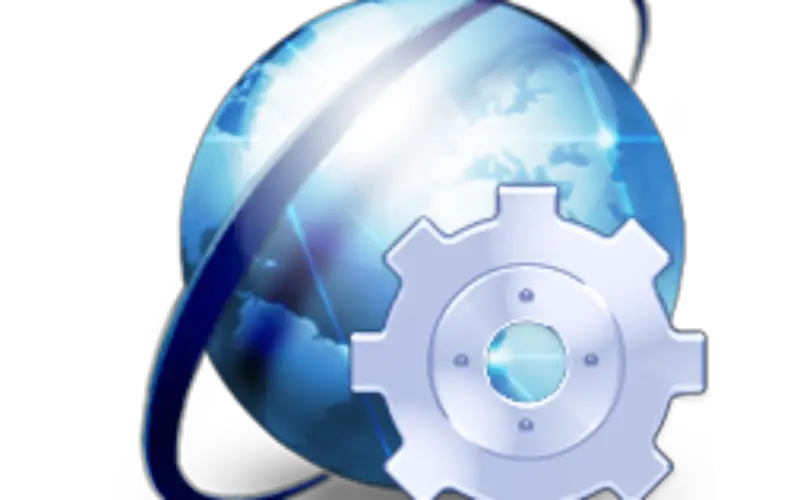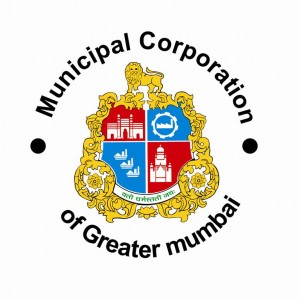 The Municipal Commissioner of Greater Mumbai, invites item rate base online tender from the software developers and he should in the field of "GPS or similar management system for any Government Organization/Semi-Government Organisations/Public Sector Undertakings or for Private Organisations and the documentary evidence shall be submitted before the due date.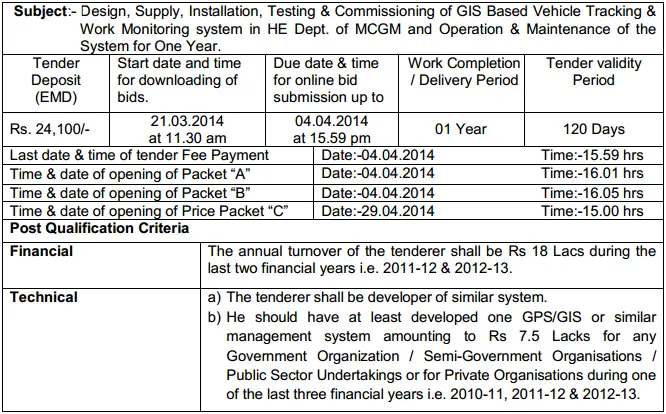 The tenderer shall have to pay tender selling cost of Rs 1,260/- through online payment gateway before downloading the tender document.
Due Date: The pre-bid meeting will be held in the office of Hydraulic Engineer at 4.00 p.m. on 16.04.2014.
The documentary proof shall be scanned and uploaded with bid documents.
Deptt: H.E.
Section : A.E.(M.)W.W.E.S. / E.E.(H.W.)W.W.
Phone No: 2515 3249 / 50
Mob no : 9930260414/9930260416
Email ID- 1) aemwwes.he@mcgm.gov.in
2) eehwwwes.he@mcgm.gov.in
Download Official Notice of Tender
Read more about Municipal Corporation of Greater Mumbai