The Role of Government in Energy Conservation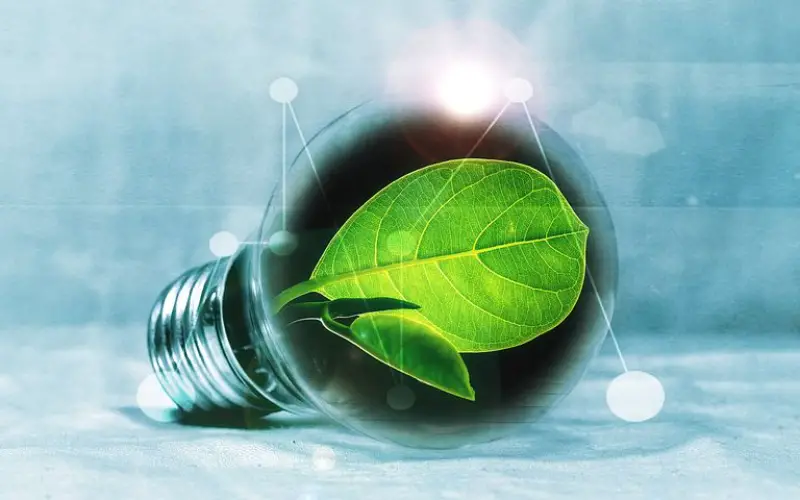 Energy controls all facets around the globe: businesses, homes, health care, transport, manufacturing and literally everything you can think of. We have all experienced situations whereby the economy is disrupted whenever fuel and energy prices rise. For this reason, it is up to us to embrace energy conservation practices. While at our level, we can only do as much as switching off lights when not in use and using clean renewable energy rather than non-renewable energy, the government has the power to do even more when it comes to energy conservation. Given its ability to control the production and consumption of energy, there is no doubt that the government can achieve more results at conserving energy.
With this is mind, let us discuss the role of the government in energy conservation.
Setting Policies and Strategies for Energy Conservation.
Setting governance policies and strategies regarding anything that goes on within the country or state is the government's job. The government is able to come up with suitable policies to conserve energy, rules and regulations on the production and consumption of energy and finally, proper strategies to ensure that these policies, rules and regulations are followed through. By having an appropriate plan and execution strategy in place, the government is able to access the risks that promote destruction of energy at different levels and design possible solutions that may help safeguard energy and its sources. Such policies include setting standards for effective energy generation and usage, investments in the energy sector and laws on technology and innovation among others. At a lower level where the user is involved, such as at the household level, the impact of policies and strategies is not as great as the impact of the strategies and policies set by the government. The government is able to control the whole state or country, but an individual can only control their family and probably, their immediate neighbors.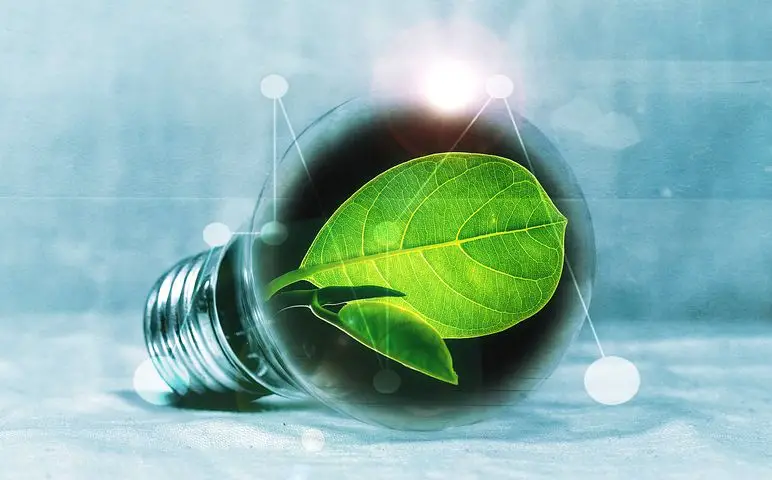 Developing Cost-Effective Energy Saving Solutions
The government always strives to come up with new energy saving solutions and improve the already available solutions on a frequent basis. Whether this is done directly by the governmental institutions or by collaborating with other institutions and companies, it is very important for the government to provide suitable technologies and alternative energy sources that will curb depletion of energy sources. This is often done by encouraging the use of green energy sources such as wind, biomass, water, nuclear and solar power. This is not only be done by word of mouth, but also by the government providing the technology used in the conversion and storage of this energy, either free of charge or at subsidized costs. The government also encourages citizens to build green homes that are more efficient in terms of energy consumption and for manufacturers to switch to more efficient processes and machines within a set period. The government has also set up technologies through which you can monitor your energy consumption and even find more affordable energy tariffs and providers. You can actually benefit from the energy comparison service from usave.co.uk if you are considering switching from your costly energy provider or tariff to a more cost friendly one. The government should always be the trendsetter by continually developing the most efficient energy saving technologies and practices, and then everyone else will follow.
Training Personnel Involved in Energy Conservation
As much as it may take just a few words to convince a homeowner to take shorter hot showers, when it comes to the bigger picture of energy conservation, the government must always look beyond the small practices. Pointing out the most effective energy conservation techniques takes a well-trained mind and a keen eye. This thus calls for training of personnel that will be constantly involved in energy conservation. Rather than just training employers and employees of manufacturing plants and energy conservation agencies, the government also offers education and training on proper use of energy to the low cadre consumers. By providing useful energy conservation education at all points of the energy production-consumption hierarchy, cleaner energy production and efficient energy consumption practices are turned into a reality. The government should also look at funding specialized energy conservation courses at universities and colleges to encourage more people to venture into this field. Training and education on energy conservation is a very effective long-term solution to keeping our energy reserves safe and keeping the country sustainable in terms of energy production.
Funding Research and Surveys
The ideal way to understand exactly where to apply our energy conservation efforts is by finding out the specific areas of need. This can only be achieved through surveys and research both in the field and in the laboratory. The government plays a very important role in the funding of these considerably expensive ventures. Apart from offering resources and allowances, in many instances, the government will also offer recognition to the individuals and agencies that has performed excellently in the research and surveys through awards and other forms of motivation. Apart from the government agencies, the government may also fund private entities interested in researching about the best ways to conserve energy in relation to how it is being produced and consumed on the ground. The funding may be on a partial or complete basis depending on the agency's agreement with the government. This move actually motivates more people to come forward with their interest in helping to conserve energy.
Monitoring of Energy Production and Consumption, and Target Setting
While most governments may not have done this already, it is very important that a national database is created, where energy conservation research and survey data and findings can be collected, recorded, stored, analyzed and monitored, all in a bid to develop appropriate solutions to the problems being faced by the energy conservation sector. Apart from using research and surveys for this kind of data and information, it is also very important to identify the areas you should focus on in terms of energy conservation, say manufacturing companies. Once identified, the government, through its respective departments, will conduct an energy audit to identify their energy sources, the manner of their energy consumption and costs incurred. This data is then analyzed to identify any energy saving opportunities, as well as how to implement them. The government usually seeks to achieve the best quality of energy at minimum costs, which is the ideal energy conservation state for the country.
Promotion of Energy Efficient Practices through Conferences and Exhibitions
Bringing the world's best energy conservationists together in an exhibition or conference has always been known to ignite the discovery of great ideas. This is why the government should take its role in the organization of energy conservation conferences, exhibitions and seminars in the country. By so doing, both experts and first timers are able to interact with one goal, which is energy conservation, in mind. Through such gatherings, there is the discussion and discovery of great energy efficient practices, as well as emulating those already being carried out by the exhibitors. It is always important that the exhibitors are respected leaders in the industry or startups that have great potential to influence energy consumers and producers positively with more efficient and cleaner energy sources, as well as production and consumption practices that are energy sustaining. Most of these conferences usually run based on a theme that is in line with the country's long-term vision.
Offering Financial Incentives to Energy Conservation Agencies and Other Industry Players
The government also offers grants and low interest loans to interested energy conservation agencies and other involved industry players. For instance, if an agency wants to conduct a survey or research on energy consumption and production of a particular population, they can write a proposal to the government and they will be funded, whether partially or fully. There may also be funding for training of personnel, development of new energy conservation technologies and equipment, as well as tax incentives. This not only improves the agencies' return on investment, but also the country's economy as a whole, particularly in the long-term. The government offers financial incentives, and even appropriate mentorship especially to startups that are geared towards improving green energy production and conservation of the non-renewable energy sources. Apart from these, the government may guarantee loans to energy conservation agencies, thus reducing the risk that may be incurred in their research and development phases. This great initiative encourages more people to come up with genius ideas on conserving energy sources and energy production technologies, as well as controlling the general consumption of energy.
Partnering With Energy Conservation Agencies and Organizations
There is no doubt that the government needs help from other stakeholders within the energy conservation sector. For this reason, it is only necessary for the government to partner with relevant organizations such as United Nations Environment Program (UNEP), public and private institutions, local and international NGOs, banks and mutual assistance programs that work to conserve energy. Through these agencies and organizations, the government is able to get new ideas that work better at sustaining energy. The government may also get experts to train personnel within the country. Such agencies and organizations are also usually open to funding trials and new developments when it comes to energy sustainability. The government usually acts as the intermediary between the consumers/producers and the energy conservation experts. The government may also collaborate with the energy conservation organizations and agencies to bring in new tested technologies that can be used in the country to promote more effective and cleaner energy consumption.
Promoting Awareness of Energy Conservation to the General Public
As much as the government may concentrate on conserving energy at the top tier: producers and heavy consumers, everyone in the country plays a part in the consumption and management of energy. If everyone was to save just a little energy, or if every household was to switch to green energy sources, then our battle with energy depletion will be half fought. The government is doing a great job at spreading awareness of the best practices to ensure the country's sustainability in terms of energy production and use. For instance, television advertisements that encourage developers of new housing units to install solar panels on their roofs is an impeccable initiative. The government promotes awareness of conservation of energy and use of green energy sources via different forms of media including the internet, social media and different campaigns. This has proven to be very effective as more people are switching to clean renewable and cost effective energy, as well as moving towards using more energy efficient appliances at home and at work.
Funding Energy Conservation Efforts and Campaigns
Different organizations, educational institutions, companies and individuals are a force to reckon with when it comes to organizing campaigns and initiatives that help with energy conservation. For instance, if an organization approached the government with an idea of a marathon to sensitize the public on the effects of using unclean energy on the Ozone layer, then the government should be able to fund it partially or fully. This ensures that more people are encouraged to participate, not only in the campaign, but also in energy conservation efforts. There are different campaigns that the government has been a part of over the past years and it seems to work really well.
When it comes to energy conservation, it is vital for the government to lead the way. This is because unlike the individual consumers of energy, the government bears more administrative and financial power to research, develop, implement energy conservation and see it to the end. Policies, rules, laws and regulations can be developed, but without government involvement, these are just a set of useless words. However, when the government comes in and supports anyone willing to conserve the environment whether financially or in terms of reinforcing their practices, the country gains much more from its energy conservation efforts. Above, we have discussed just a few roles of the government in the conservation of energy. A combination of the practices discussed here have helped a great deal in ensuring that the government achieves its vision and goals when it comes to energy conservation. There is still a lot more to be discovered, implemented and achieved in this path of energy conservation, and the government keeps working tirelessly to achieve the best long-lasting results.