SuperSurv 3.2 for iOS Supports Cloud Storage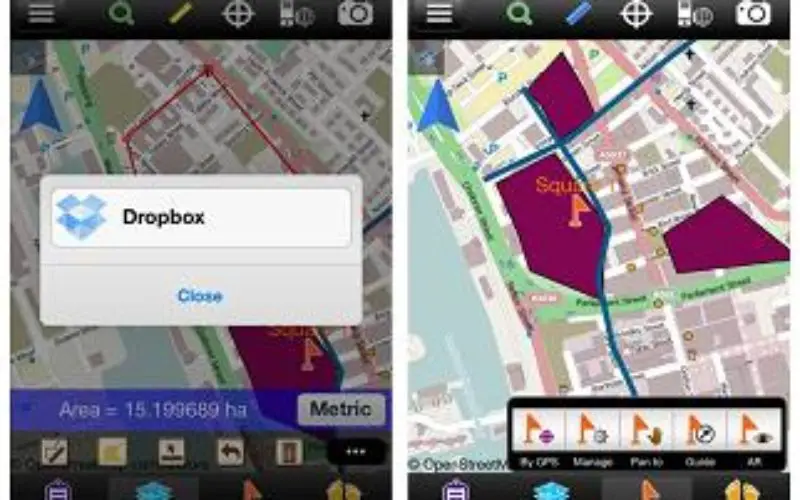 SuperSurv 3.2 for iOS, the newest mobile GIS app released by Supergeo, enables users to import data through cloud hard drive and supports more US local coordinate systems, providing iOS users with a powerful and comprehensive GIS App.
SuperSurv is the professional mobile GIS app designed for field data collection. It perfectly integrates GIS and GPS technologies to provide functions like Map Display, Query, Measure, and editing for point, line and polygon data. The comprehensive spatial data collecting and query functions are developed for huge numbers of iOS users.
The updated SuperSurv 3.2 for iOS now supports data import via cloud hard drive, eg. Dropbox, for users to import layers, waypoints, cache maps, etc. easily, and utilize spatial data for further GIS applications after field work. In addition, SuperSurv 3.2 also provides more USA local coordinate systems and improves the accuracy of snapping function to assist users in precise mapping.
SuperSurv 3.2 is also available on Android system. It not only assists users to collect spatial and attribute data, but also offers practical functionalities like attribute query, tracklog recording and display, adding Waypoint, etc. Field surveyors may also enjoy the convenience of smart technologies during field works.
To reward Supergeo users, SuperSurv will be available at a discounted price in June 2014, which enables worldwide users to experience smart and easy GIS data collection and editing functions.
To get a free trial or buy SuperSurv, please go to App Store: https://itunes.apple.com/us/app/supersurv/id734191604?mt=8
Google Play Store: https://play.google.com/store/apps/details?id=com.supergeo.asd.supersurv_lite.SuperSurv
#  #  #
About Supergeo
Supergeo Technologies Inc. is a leading global provider of GIS software and solutions. Since the establishment, Supergeo has been dedicated to providing state-of-the-art geospatial technologies and comprehensive services for customers around the world. It is our vision to help users utilize geospatial technologies to create a better world.
Supergeo software and applications have been spread over the world to be the backbone of the world's mapping and spatial analysis. Supergeo is the professional GIS vendor, providing GIS-related users with complete GIS solutions for desktop, mobile, server, and Internet platforms.
Marketing Contact:
Sarah Liu
Supergeo Technologies Inc.
2F., No. 324, Sec. 1, Neihu Road, Taipei, 114, TAIWAN, R.O.C.
TEL:+886-2-2659 1899
Website: http://www.supergeotek.com
Email: sarahliu@supergeotek.com