SuperSurv Elevates Tequila Industry Development in Mexico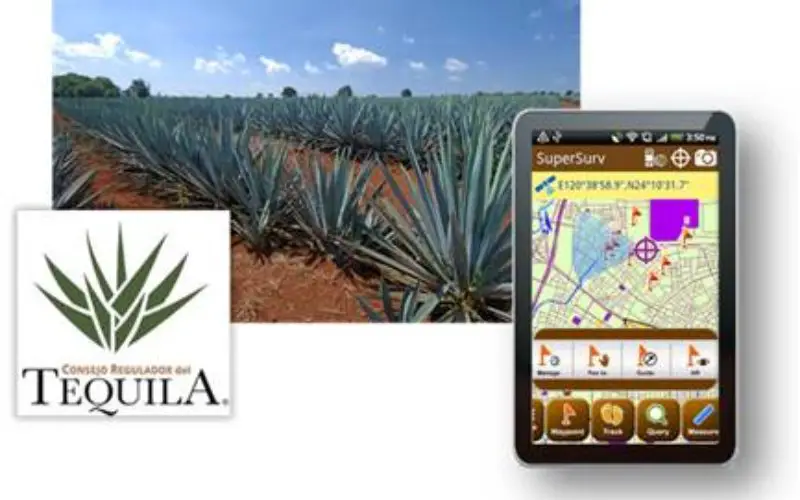 Supergeo Technologies, the global leading GIS software and solution provider, announce that Consejo Regulardor del Tequila (CRT), A. C., Mexico, utilizes SuperSurv to strengthen blue agave management and tequila quality.
The Mexican company, CRT is one of the biggest tequila producers in the world. To effectively manage the important cash crop, the field managers select SuperSurv, the full-functions GIS data collecting app, to capture field data with smart devices.
With SuperSurv, field managers can import their own cache map, shape files, or select OpenStreetMap as basemap, to create point, line or polygon layers and record the agave attribute in the fields. By drawing the up-to-date tequila maps, the data can be well managed and analyzed to increate productivity. Also, the photos and videos can also be taken to document field situation with coordinate information.
Moreover, managers can set Waypoints to mark those problematic crops, and SuperSurv will guide users to their destination in the tequila fields. Users can also record their survey route, and save tracklogs as SHP or KML formats for sharing with other team workers, to better manage the field work.
By using SuperSurv, field situation can be easily understood and shared. And the field managers can further control the quality of crops to make sure that the best tequila will be made for worldwide tequila lovers, improving the efficiency and development for local companies.
Learn More about SuperSurv: http://www.supergeotek.com/ProductPage_SuperSurv.aspx
Get the Free Trial Android: https://play.google.com/store/apps/details?id=com.supergeo.asd.supersurvlite.SuperSurv
iOS: https://itunes.apple.com/us/app/supersurv/id734191604?mt=8
# # #
About Supergeo
Supergeo Technologies Inc. is a leading global provider of GIS software and solutions. Since the establishment, Supergeo has been dedicated to providing state-of-the-art geospatial technologies and comprehensive services for customers around the world. It is our vision to help users utilize geospatial technologies to create a better world.
Supergeo software and applications have been spread over the world to be the backbone of the world's mapping and spatial analysis. Supergeo is the professional GIS vendor, providing GIS-related users with complete GIS solutions for desktop, mobile, server, and Internet platforms.
Marketing Contact:
Patty Chen
Supergeo Technologies Inc.
5F, No. 71, Sec. 1, Zhouzi St., Taipei, 114, TAIWAN
TEL:+886-2-2659 1899
Website: http://www.supergeotek.com
Email: patty@supergeotek.com