NCTech Unveils iSTAR Pulsar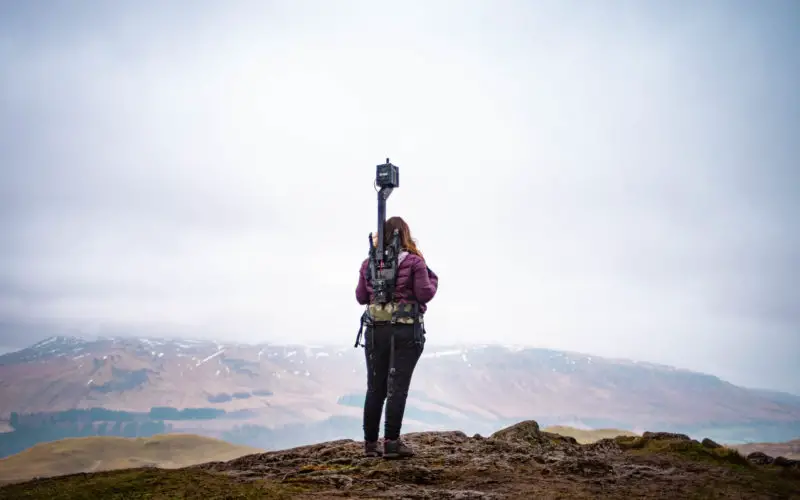 Company introduces new virtual data capture system designed for capture on the move
Edinburgh, UK – May 22, 2018 – NCTech, a developer of reality imaging systems, today announced the availability of iSTAR Pulsar , the company's professional edge-to-cloud big data system, optimized for capture on the move.
iSTAR Pulsar is designed to capture 360-degree data while mounted on a vehicle, drone or on foot. The system is designed for ease of use and does not require any photography experience or even a computer to operate. The iSTAR Pulsar app provides the ability to plan routes, as well as to view and share content online.
iSTAR Pulsar is designed specifically for the task of capturing moving 360-degree data, and was developed in association with Sony and Intel. The system can be used in a range of industrial and smart city applications, such as:
Assessing the impact of new builds in urban planning
Providing city documentation for asset management
Delivering transportation analytics to reduce congestion
Monitoring crowd flow to increase security
Neil Tocher, co-founder and Chief Technical Officer of NCTech said: "With just a tap, iSTAR Pulsar provides fully automated 360° panoramic image capture. It's not a camera in a traditional sense – it is capturing huge amounts of high resolution data that is connected to our vast cloud processing pipeline, offering a fully automatic workflow from capture to delivery."
NCTech's dedicated workflow pipeline for iSTAR Pulsar provides a completely autonomous, edge to cloud solution for capturing 360 degree panoramic images at up to 7 frames per second. Delivering a lossless upload without compression artefacts, iSTAR Pulsar provides the highest possible image quality at the press of a button.
Product details
Unparalleled 11K spherical resolution defines iSTAR Pulsar at almost twice the pixel resolution of standard 8K spherical systems, delivering a 60.5 megapixel panoramic image.
Pre-calibration to sub-pixel level combines with an advanced depth analysis algorithm ensures the most accurate panoramic stitch possible in a mobile platform.
Optimised for mobile platforms, iSTAR Pulsar adjusts capture rate during processing to provide a consistent distance interval spacing, minimising data storage and processing requirements.
Weighted metering analysis ensures zones of high interest are perfectly exposed.
Fully automatic post-processing pipeline includes an optional automatic horizon stabilization feature to rectify any pitch and roll induced when capturing on foot.
Rugged design, weather resilient and shockproof, with built-in high accuracy GPS and IMU sensors to ensure effortless direct integration to GIS systems.
Advanced symmetric and asymmetric encryption technologies ensure end-to-end data security from capture to delivery.
Live event details
Delegates at two upcoming major industry events will be able to experience the iSTAR Pulsar first-hand. NCTech will be demonstrating the product at GEO Business this week and the SPAR 3D Expo in June.