Trimble Launches VRS Now Service in New Mexico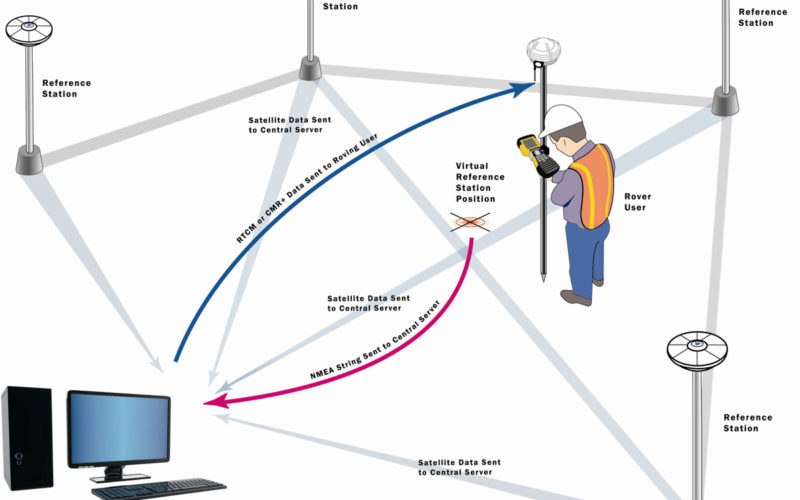 Accurate and Reliable Centimeter-Level GNSS Performance for Geospatial Professionals
SUNNYVALE, Calif., Aug. 10, 2015—Trimble (NASDAQ:  TRMB) announced today the launch of Trimble® VRS Now™ correction service in New Mexico. The commercial subscription service provides surveyors, civil engineers and geospatial professionals in the region with instant access to Real-time Kinematic (RTK) Global Navigation Satellite System (GNSS) corrections without the need for a base station.
Using both the GPS and GLONASS constellations, the Trimble service delivers centimeter-level RTK corrections customized for each GNSS receiver's location anywhere in the network via cellular communications. The Trimble VRS Now service supplies accurate, reliable and easy-to-use GNSS positioning for a variety of applications including surveying, urban planning, urban and rural construction, environmental monitoring, resource and territory management, disaster prevention and relief and scientific research.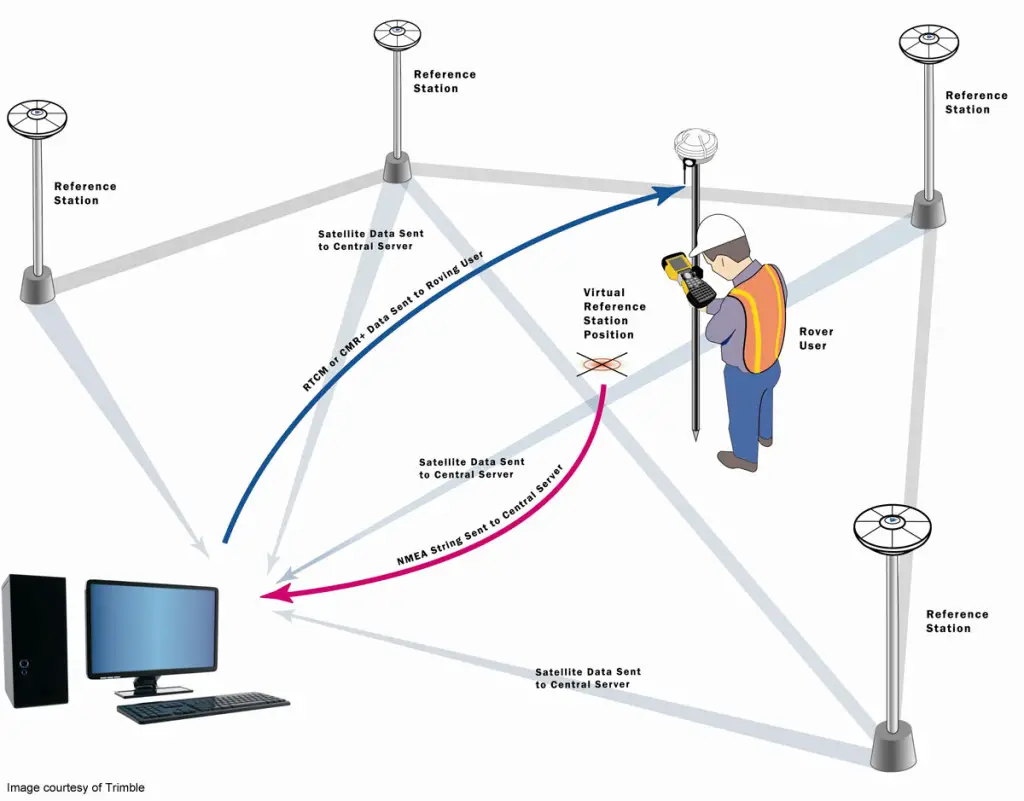 "As we continue to expand our VRS Now network infrastructure throughout the U.S., users in New Mexico now have increased reliability from both GPS and GLONASS corrections to enhance their work," said Lisa Wetherbee, business area director of Trimble's Positioning Services Division. "Our suite of correction services offers a variety of performance options, designed to meet the different requirements and budgets of our customers. VRS Now in New Mexico delivers centimeter-level accuracy to a wide range of industry professionals."
Service in New Mexico is a continuation of Trimble's focus on providing solutions that enable customers to increase productivity by simplifying access to high-precision positioning around the world. Similar VRS Now services are operating in Illinois, Indiana, Iowa, Nebraska, Colorado, Florida, Alabama, Mississippi, Texas, Oregon and parts of Europe and Australia.
About Trimble VRS Now
Trimble VRS Now offers instant access to centimeter-level positioning tailored to the users' geographic location; the service is always on wherever and whenever they need it within the network coverage area. With no base station or setup required, it is cost effective, efficient and simple to use. VRS Now provides positioning professionals with instant access to Real-Time Kinematic (RTK) and Post-Processing (PP) corrections utilizing a network of permanent (fixed) continuously operating reference stations (CORS). Trimble VRS Now can deliver an initialization time of less than 1 minute, enabling work to begin quickly. Professional management and monitoring 24/7 by a global operations team provides peak performance and high reliability.
Availability
Trimble VRS Now New Mexico subscriptions are available now through Trimble's Authorized Business Partners or Trimble's online store at:  tpsstore.trimble.com. To learn more, go to:  www.trimble.com/positioning-services.
About Trimble
Trimble applies technology to make field and mobile workers in businesses and government significantly more productive. Solutions are focused on applications requiring position or location—including surveying, construction, agriculture, fleet and asset management, public safety and mapping. In addition to utilizing positioning technologies, such as GPS, lasers and optics, Trimble solutions may include software content specific to the needs of the user. Wireless technologies are utilized to deliver the solution to the user and to ensure a tight coupling of the field and the back office. Founded in 1978, Trimble is headquartered in Sunnyvale, Calif.
Related Topics:
What is Virtual Reference Station (VRS)
Challenges and Benefits of VRS