Successful Launch for interaerial SOLUTIONS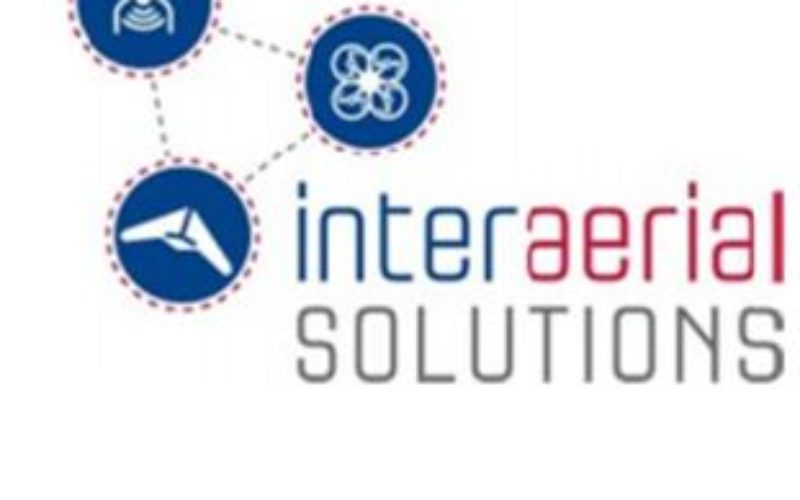 Karlsruhe, 6 October 2015 – The interaerial SOLUTIONS communications platform premiered at INTERGEO 2015 in Stuttgart really took off with exhibitors and visitors alike. Unmanned aircraft system (UAS) manufacturers and suppliers of all manner of UAS-related solutions took to the stage to fly high and showcase their skills. Uwe Nortmann, the managing director of Germany's UAV association, said: "INTERGEO's interaerial SOLUTIONS underlines the event's clear positioning as the leading trade fair for applications involving unmanned aircraft systems." The event planners' autopilot system is now firmly set for INTERGEO 2016 in Hamburg.
The trifold combination of exhibition zone, aerial show and presentations program at interaerial SOLUTIONS worked an absolute treat. New exhibitors and seasoned customers alike lauded the success of the platform for UAS manufacturers and suppliers of all manner of UAS-related solutions: "It was our first time at INTERGEO and we found the visitors to be extremely well-informed and very high-calibre indeed," said Ian Smith from Dronedeploy, based in San Francisco, USA. "INTERGEO provided us with valuable insights into the applications for UAS in Europe and elsewhere in the world. We will be using this knowledge to further improve our software."
Distinct port of call:
interaerial SOLUTIONS was designed to offer a very distinct port of call for civil applications of UAS. The new format – covering more than 80 UAS exhibitors, around 40 presentations on the applications and legal framework for UAS, and its fully-booked Flight Zone for live demonstrations – really took off. "The applications for unmanned aircraft systems are exploding. Start-ups and large corporations alike want to establish a foothold in the market," says Uwe Nortmann, managing director of UAV DACH e.V., Germany's Unmanned Aircraft Vehicle Association, who contributed his expertise to the event. "INTERGEO is clearly forging ahead as the leading trade fair for UAV applications," he adds.
Future-proof platform:
Exhibitors and visitors alike were impressed by the launch of this new concept, praising the international credentials of its exhibition and programme in particular. Michael Niesen, managing director of Mavinci GmbH, commented: "I'd say that the international clientèle attracted to interaerial SOLUTIONS makes it a future-proof platform. All UAS-relevant markets can be accessed from here." The high concentration of applications, the profound expertise offered by UAV DACH and the close-up live demos in the Flight Zone really took off with exhibitors and visitors alike.
interaerial SOLUTIONS flying high:
INTERGEO's organiser HINTE GmbH is keen to use this tailwind of positive feedback as an extra incentive to expand interaerial SOLUTIONS at INTERGEO 2016 in Hamburg. "We are only just embarking on commercial uses for UAS and will certainly be building upon this initial success at forthcoming events. All I can say is there's something in the air," says Daniel Katzer, head of trade fairs at HINTE GmbH. The next runway for the UAS will be rolled out in June 2016 at the GEOSummit – Trade fair and conference for geoinformation in Berne and then again in October at INTERGEO 2016 in Hamburg, of course.
About interaerial SOLUTIONS:
interaerial SOLUTIONS is a cross-industry platform for all topics related to unmanned aircraft systems (UAS), which can be integrated into existing trade fair formats. The module consists of three zones that offer market players a comprehensive overview of solutions and applications – a joint exhibition area, accompanying forum and dedicated outdoor flight zone. Together, they show what the industry has to offer in terms of new developments and innovative applications for inspection and monitoring, surveying, cartography and GIS data capture. International manufacturers of unmanned aircraft systems such as multicopters, helicopters and fixed-wing aircraft are all on board, as are hardware, software and service suppliers. The partner organisation for the specialist forum is UAV DACH e.V., the German-language association for unmanned aircraft systems.
interaerial SOLUTIONS will be taking off again
– at the GEOSummit 2016 in Berne from 7 to 9 June
– and at INTERGEO 2016 in Hamburg from 11 to 13 October