PR: 3D Vegetation Library Delivers Advanced Models for Urban Design and GIS Professionals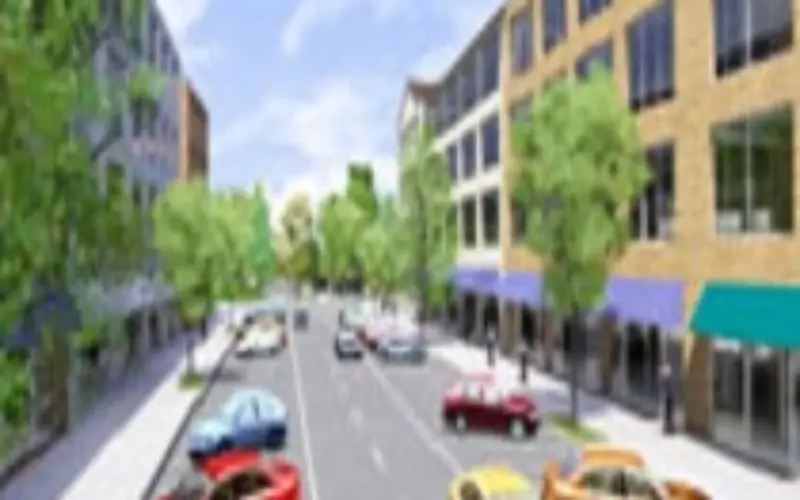 Esri and E-on Software Provide 3D Toolset for Planning, Geodesign, and Other Industries
Redlands, California—Esri, the leading provider of GIS solutions, and e-on software, the leader in 3D immersive nature technologies, today announced a technology agreement to add 3D vegetation inside Esri products. Under the terms of the agreement, Esri incorporated a custom-developed Plant Factory library of plants and trees in its 3D products. The Esri 3D Vegetation Library delivers high-performance, realistic plant models for use in Esri CityEngine, ArcGIS for Desktop, and 3D web scenes on ArcGIS Online. The Esri 3D Vegetation Library is also compatible with e-on's LumenRT Immersive Visualization solution, allowing seamless export of CityEngine scenes and plants directly into LumenRT.
 "The Esri 3D Vegetation Library is an easy-to-use, out-of-the-box toolset to design plant ecosystems ranging from small gardens to entire forests. It enables urban design and GIS professionals to create attractive 3D visualizations of trees based on their 2D data," said Pascal Mueller, director of the Esri R&D Center Zurich.
"We are extremely excited about our partnership with Esri," said Nicholas Phelps, CEO of e-on software. "The combination of our immersive nature technologies, such as Plant Factory and LumenRT, with Esri solutions, such as CityEngine, provide customers powerful geodesign capabilities with a rich environmental context."
The Esri 3D Vegetation Library
Contains 80 realistic 3D models of flowers, shrubs, and trees. Each plant also comes with a solid representation for creating analytical or thematic 3D maps.
Includes procedural rules to create lifelike 3D vegetation populations. Place single plants onto points—or several thousand onto an area with custom species mixes.
Is suited to visualize GIS datasets of traced trees and is attribute driven via genus, species, common name, height, or crown diameter.
Is now available as a free download on ArcGIS Online.
To download the library, explore interactive WebGL scenes, or watch the stunning LumenRT videos, visit Esri 3D Vegetation Library and lumenrt.com/showcase/GeoDesign.
# # #
About e-on software
E-on software is the leading developer of solutions for the creation, animation, rendering and integration of natural 3D environments (Vue, Ozone and Carbon Scatter), as well as real-time Immersive Nature tools for Architecture and Geodesign. Offering a wide array of Digital Nature products and applications, e-on software provides solutions adapted to every project and budget. E-on software products are used worldwide by the film, television, architecture, game, science, educational and entertainment industries. E-on software is based in Beaverton, Oregon, with a European office in Paris, France. Visit their website at e-onsoftware.com.
Tel.: 971-327-6008 (US)
Tel.: +33 1 83 64 46 95 (Europe)
E-mail: press@e-onsoftware.com
Facebook: facebook.com/Lumenrt and facebook.com/eonsoftware 
Twitter: twitter.com/e_onsoftware
LinkedIn: linkedin.com/company/e-on-software
Press Information:
Brian Peterson, Esri
Tel.: 909-793-2853, extension 1-1283
E-mail (press only): press@esri.com
General Information: info@esri.com