China Launches Two Microwave Satellite System – Tianhui 2
China successfully launched the Tianhui 2 microwave surveying satellite system using a Long March-4B carrier rocket that blasts off from the Taiyuan Satellite Launch Center in north China's Shanxi Province, Aug. 19, 2021. Two satellites – Tianhui 2-01 and Tianhui 2-02 have been successfully placed into orbit.
Tianhui 2 is a Chinese microwave series of earth observation satellites. The Tianhui 2 satellite system is China's first microwave surveying satellite system based on Interferometric Synthetic Aperture Radar (InSAR) technology and is also China's first close range formation satellite system.
The two satellites will join the first group of two satellites which were launched on 29 April 2019. Two satellites will work in tandem and transmit and receive the bounced radar beams off Earth's surface to generate detailed three-dimensional global maps. The use of two satellites flying in formation yields stereo data critical to generate 3D maps.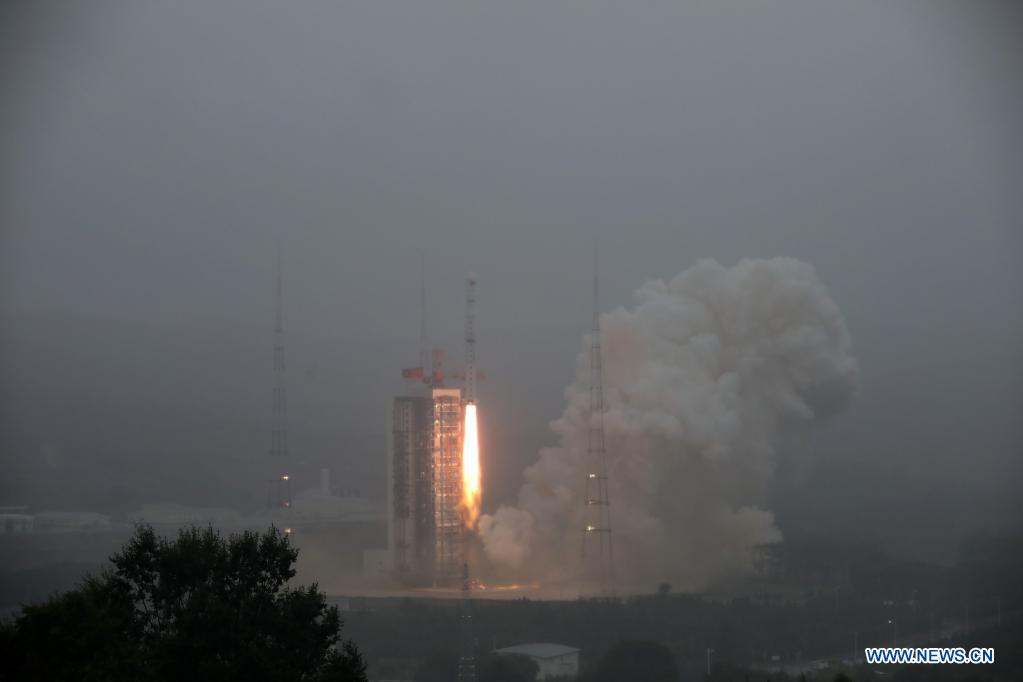 The system works in the X-band, with a resolution of 3 m and a solar synchronous orbit of 500 km. It adopts a technical system of satellite formation in different orbits and a bistatic radar transceiver mode. It can measure the global digital surface models and acquire radar orthophotos in a short time. The data will be used by Chinese military and civilian agencies.
From an orbit 300 miles above the planet, the Tianhui 2 satellites can gather imagery with a resolution of about 10 feet (3 meters).
China has launched a series of optical Tianhui 1-class optical imaging satellites with a similar 3D mapping mission. The optical satellites are sensitive to spectral differences, allowing users to determine information related to vegetation and agriculture, land use, and natural resources.
There are several advantages of using microwave satellites over optical satellites, such as the ability to map the planet day or night, regardless of weather conditions.
Source – Gunter's Space Page, Spaceflight Now, Xinhua Net
Also Read –
How Remote Sensing and GIS are Used to Build Check Dams Under MGNREGA?