NISAR – NASA-ISRO Synthetic Aperture Radar Mission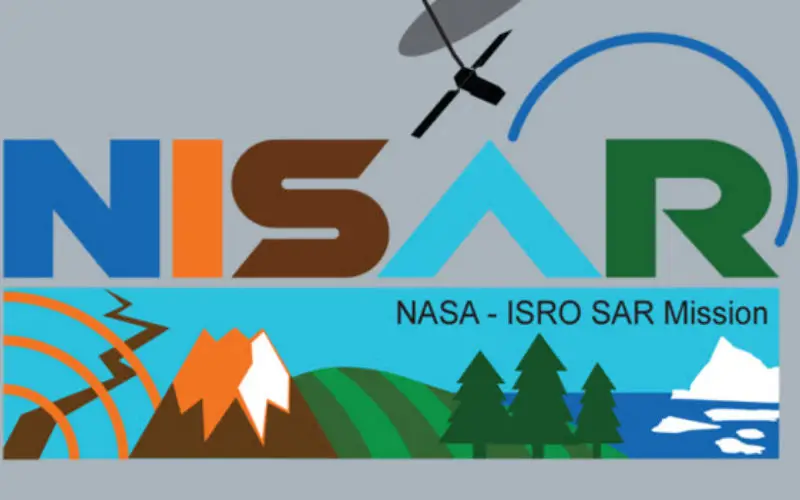 According to recent by The Indian Express, the Indian Space Research Organisation (ISRO) and NASA's Jet Propulsion Laboratory are jointly working on the development of a Dual Frequency (L&S band) Synthetic Aperture Radar (SAR) Imaging Satellite named as NASA-ISRO Synthetic Aperture Radar (NISAR).
ISRO will be responsible for design and development of S-band SAR, Spacecraft Bus, data transmission system, spacecraft integration and testing. The radar will be launched using the Geosynchronous Satellite Launch Vehicle (GSLV) and ISRO will also be reponsible for the in-orbit operations, Minister of State in the PMO Jitendra Singh, who also holds charge of the Space Department, told the Rajya Sabha in a written reply on July 21, 2016. The project is slated to be completed and launched by 2021, parliament was told on Thursday.
The NASA laboratory will be responsible for design and development of L-band SAR, 12m unfurlable antenna and its deployment elements, global positioning system (GPS) and data recorder.
Mission Themes Overview
NISAR would measure surface deformation to determine the likelihood of earthquakes, volcanic eruptions, and landslides, and monitor groundwater, hydrocarbon, and sequestered CO2 reservoirs.
NISAR would determine how climate and ice masses interrelate and raise sea level and will measure changes in sea ice, snow extent, permafrost, and surface melting.
NISAR would determine the contribution of Earth's biomass to the global carbon budget and characterize ecosystem disturbance and impacts on biodiversity.
NISAR would measure aquifer extent and change over the Earth's vulnerable water systems.
Using advanced radar imaging that will provide an unprecedented, detailed view of Earth, the NASA-ISRO Synthetic Aperture Radar, or NISAR, satellite is designed to observe and take measurements of some of the planet's most complex processes, including ecosystem disturbances, ice-sheet collapse, and natural hazards such as earthquakes, tsunamis, volcanoes and landslides.
Data collected from NISAR will reveal information about the evolution and state of Earth's crust, help scientists better understand our planet's processes and changing climate, and aid future resource and hazard management. The mission is a partnership between NASA and the Indian Space Research Organization.