Australian Utility Sets Global Technology Benchmark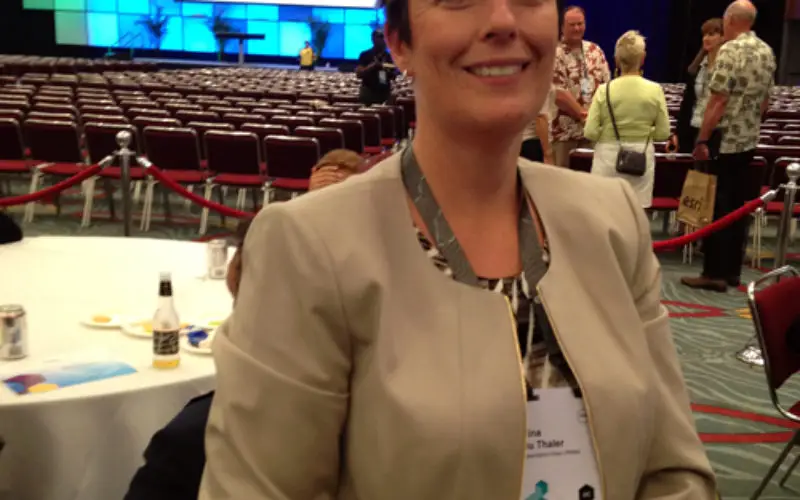 Queensland Urban Utilities (QUU) has won the renowned Esri Special Achievement in GIS (SAG) Award for Q-Hub, a technology system which provides a real-time location-based view of the utility's entire business and water network.
QUU was selected from more than 350,000 organisations world-wide to receive the honour, which recognises the creative use of Geographic Information System (GIS) technology to solve business challenges.
QUU CIO Nina Du Thaler, who is in San Diego to receive the award, said the solution – which seamlessly combines data from multiple stand-alone systems into one intelligent platform – has brought business efficiencies to a new high.
"There is no doubt Q-Hub has bound the organisation together," Ms Du Thaler said.
"The real value of the system is that it brings together different data sources via one integration hub to provide a dynamic and geographic representation of the business that many departments can view at the same time.
"Whether it's a field worker using their tablet to view a map of the network, a control room operator coordinating our maintenance crews or a customer service representative delivering emergency updates – they can all access the same up-to-date information and speak the same language."
Esri Australia managing director Brett Bundock said QUU were at the forefront of a global movement of utilities shifting from multiple legacy technology systems to integrated solutions backed by advanced real-time analytics.
"QUU has used GIS technology since the company was formed in 2010, but with Q-Hub they are at the cutting-edge of using location-based analytics to drive greater operational efficiencies," Mr Bundock said.
"The solution has already drawn significant interest from other water, energy and gas utilities looking to introduce similar efficiencies and cost-savings within their businesses.
"Analysts have forecast the market for location analytics solutions within the global utility sector will grow by 9.27 per cent over the period 2014 to 2018 – and QUU has certainly set the benchmark for the next wave of businesses looking to adopt the approach."
Ms Du Thaler said GIS technology allowed staff to make better decisions, compared to when they only had access to static spreadsheets and databases.
"For example, staff can easily see and identify network hotspots: areas where multiple jobs are affecting multiple customers, indicating a potentially wider issue requiring further action," Ms Du Thaler said.
"They can then also visualise the most suitable crew to dispatch based on proximity, skill set and equipment on board.
"Having information available in real-time is a crucial leap forward. In the past, week-long lags between events occurring in the field and details becoming widely accessible back in the office weren't unusual.
"Now our customer service centre has instantaneous access to real-time information and can communicate with affected customers immediately."
Ms Du Thaler said QUU would now seek further ways to leverage GIS technology.
"The use of the technology to drive our strategic planning is certainly on the radar," Ms Du Thaler said.
"In fact, I can see it playing a crucial role in planning new infrastructure and developing and delivering services in the future."
For further information on how GIS technology is transforming QUU and other Australian utilities, visitwww.esriaustralia.com.au/utilities.