Become An Expert In ENVI – Malaysia
In this course, you will learn much about the core functionality of ENVI and also be given an introduction to hyperspectral data analysis that is used as an stepping stone learning about ENVI's advanced hyperspectral analysis capabilities. Data from various sensors are used in a mixture of lecturers and hands-on exercises.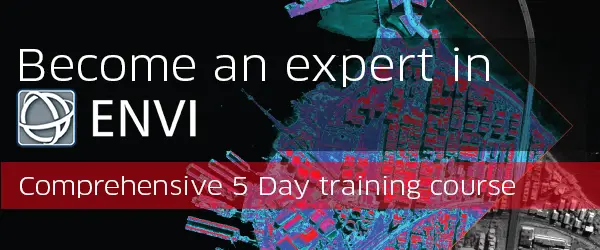 During the last two days of the course, participants will focus on understanding the theory behind hyperspectral imaging, and then challenges the student to apply the theory with ENVI's advanced analysis and mapping algorithms. Topics covered include image classification, principal components analysis, Minimum Noise Fraction, spectral libraries, spectral signatures, whole-pixel and sub-pixel analysis, and ENVI's powerful endmember extraction algorithms. You will use data from several of the most widely used sensors, including AVIRIS, AISA, and HyMap.
When & Where
07 Oct 2013 to 11 Oct 2013, UTM KL Campus, Kuala Lumpur, Malaysia
Visit Official Website to Know More and Registration