Geodesign: Change Your World – by Pennsylvania State University
What happens when creativity and science come together? The power to design our world is unleashed, providing tools to inform choices about how we live! Geodesign is the glue—it's a process that deploys creativity to connect information to people, using collaboration to better inform how we design our world.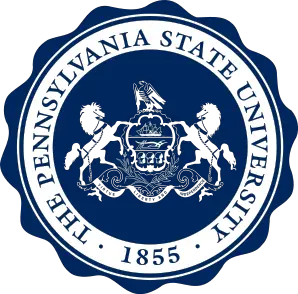 The geodesign process has evolved over nearly 40 years and now combines the core concepts of design thinking with the latest in geospatial technologies. Geodesign is a proven form of design that uses techniques and practices from a multitude of professions to determine optimal ways to design for complex land use challenges. It is a collaborative process that capitalizes on the strengths of people with a variety of expertise to create and implement unique models to aid in the design decision-making process.
Our MOOC will introduce the average person to the core concepts of geodesign through real-world examples which showcase how geodesign has worked across the globe.  People from all walks of life with interests in science, design, sustainability and environmental stewardship will want to learn about geodesign.  Together we will explore how anyone can use the geodesign process to work with others to effect change in their world.
Course Syllabus
Week One:  Shared Languages
The key underpinnings of geodesign include aspects we all share: spatial thinking, creative change, and being rooted in real places.
Week Two: The Three D's of Geodesign
Decision is the driver but one must also consider Data and Design.
Week Three: The Three C's of Geodesign
Dealing with tough challenges is the main issue.  Imbedded in those are Complexity, Computation, and Collaboration.
Week Four: The Influence of Context
Place matters and is shaped by culture.  Who are the people of the place and what scale is best?
Week Five: Process and Framework
The value of a proven process.  How to set up a project, outline an approach, understand the options, and get feedback about the impacts.
Course at a Glance:
5 weeks of study (June 08, 2015 – August 19, 2015)
3-5 hours/week
English
Online