ESA Announce the Online Availability of Sentinel-2A Orthorectified Imagery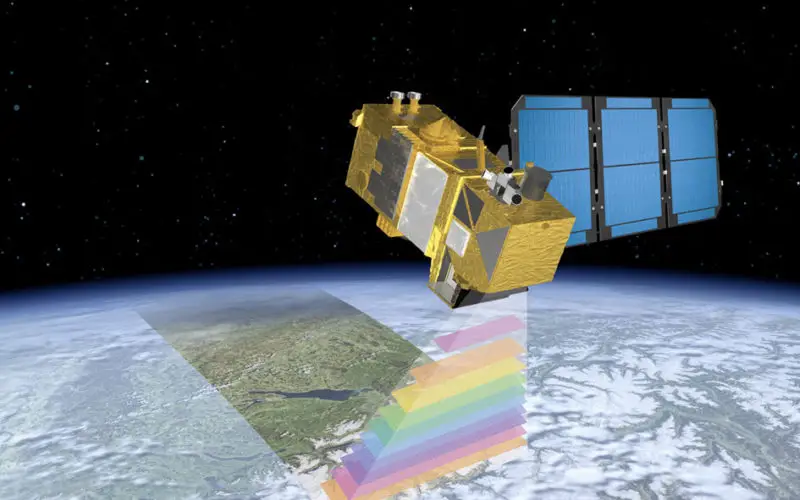 ESA is pleased to announce the availability of Sentinel-2A orthorectified products in the Sentinel Data Hub.
Any products acquired from 28 November onward are available to any user. Sentinel-2 products can be searched for by selecting Sentinel-2 in the search menu, or search bar. Products from the Commissioning Phase will be reprocessed and become available later.
The full SENTINEL-2 mission comprises twin polar-orbiting satellites in the same orbit, phased at 180° to each other. The mission will monitor variability in land surface conditions, and its wide swath width and high revisit time (10 days at the equator with one satellite, and 5 days with 2 satellites  under cloud-free conditions which results in 2-3 days at mid-latitudes) will support monitoring of changes to vegetation within the growing season.The coverage limits are from between latitudes 56° south and 84° north.
This SENTINEL-2 Mission Guide provides a high-level description of the mission objectives, satellite description and ground segment. It also addresses the related heritage missions, thematic areas and Copernicus services, orbit characteristics and coverage, instrument payload, and data products
The Sentinel-2A data quality status can be found here.
Sentinel-2 is currently in its Ramp-up Phase, operating the following observation scenario:
with an average of 10 minutes MSI sensing time per orbit, Sentinel-2A is acquiring Europe and Africa systematic on every orbit,
while the rest of the sunlit world land masses between 56 degrees South and 84 degrees North will be mapped with a 30 days revisit time.
As this acquisition plan will evolve, ESA will publish the acquisition plan for the next cycle = 10 days ahead on theAcquisition Plans page.
A new version (V2.0) of the S2 toolbox is available to download.
The ESA Sentinel App is available here.