China Launches Gaofen-4 Remote Sensing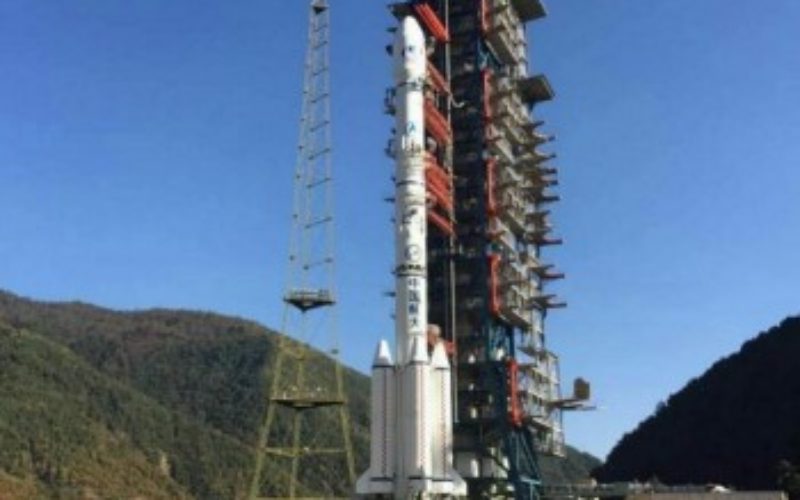 The Chinese have closed out the year with the launch of Gaofen-4 Remote Sensing from Long March 3B/G2 rocket. The launch involved the orbiting of a geostationary remote sensing bird, known as Gaofen-4 (GF-4). It was launched from the Xichang Satellite Launch Center at 16:05 UTC on Dec. 28, 2016.
Gaofen-4 is China's first geosynchronous orbit remote sensing satellite featuring a visible light and infra-red staring optical imager with a common optical system.
The optical resolution is better than 50 meters, while the infrared resolution is better than 400 meters. GF-4 can provide an imaging area of 7,000 km × 7,000 km with individual scene covering an area of 400 km × 400 km, and with capacity for high temporal resolution remote sensing monitor at minute-level. Launch mass is 4,600 kg. Gaofen-4 will be operational for 8 years.
The satellite combines the capacity of extremely high temporal resolution and high spatial resolution, optimal features that have various applications such as disaster monitoring, meteorological observation agriculture, national security, etc.
Source: Nasa Spaceflight