Every Nepal-India Boundary Pillar to Have GPS Observation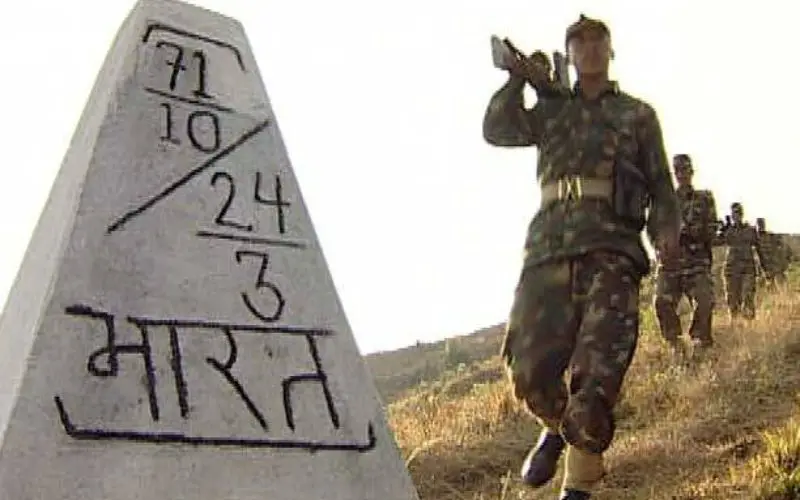 Nepal and India have agreed to install global positioning system (GPS) in every boundary pillar between the two neighbouring countries.
The decision was taken during the Survey General-level second Nepal-India Boundary Working Group (BWG) meet held at Dehradun, in India, on August 26-27.
It was agreed that the two countries will set up 83 control points in their vicinity across the 1,880-km border on two sides to install the GPS system in all the 8,553 boundary pillars along the Nepal-India border.
"The installation of GPS in all boundary pillars will ensure relocating of pillars if they are damaged by any natural disaster or other human encroachment.
"Once the GPS observation is fitted in these pillars, it will make it easy to relocate and reconstruct the pillars in case of damage, which will be tracked by the GPS system later," said Director General of Department of Survey Madusudhan Adhikari who led the Nepali delegation during the meet.
BWG is one of the highest bilateral technical body, mandated to restore the border pillars damaged due to any cause, undertake the construction, restoration and repair, clearing 'no-man's land' of both sides of the border, except Kalapani and Susta based on facts and figure and according to the strip maps prepared in 2007 by both sides.
Nepal and India had prepared 182 sheets of strip maps of the boundary except Susta and Kalapani in 2007.
The two countries agreed for GPS system as damage to border pillars and their relocation in exact points without any dispute has emerged as one of the major hiccups in maintaining and identifying real positioning of the Nepal-India boundary issue.
"The GPS observation will be a permanent structure in the pillars," said Adhikari, adding that 83 control points to be set up on both sides will store all information relating to all boundary pillars like its position, longitude, latitude, height, geographical location and other information.
According to Adhikari, the process of installing such GPS observation facilities will begin within the current fiscal.
The two countries have also agreed to construct special pillars inside rivers and streams that lie between the borders of the two countries and Someshwor area of the Nepal-India border. Someshwor area in Chitwan is densely covered by forest.
According to Adhikari, about 640 km of Nepal-India border lies across water bodies which are frequently vulnerable to damaging such pillars. "So we decided to construct special pillars in these two areas of the border," said Adhikari.
The designing and strength of these border pillars will be different from other regular pillars.
"In water area, we will construct pillars in winter season when the water level decreases and normally these pillars will be high, one meter above the water level in general time," said Adhikari.
Of the total 8,553 pillars along the border, 1,325 are missing and 1,956 are in damaged or semi-damaged state. "We will erect new ones on the missing points and paint white colour on the existing ones," said Adhikari.
The meeting also entrusted new guidelines for Survey Officials' Committee (SOC) at ADDG level that is working in field and is responsible for undertaking the construction, restoration and repair, and clearing 'no-man's land' of both sides of the border, except Kalapani and Susta.
The second round of this work will begin after October on both sides. The first round of such work has already completed in June.