Free Esri India Webinar on ArcGIS for Server Esri India will conduct a free webinar on February 12, 2014 at 11.00 AM IST onwards.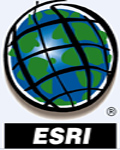 ArcGIS for Server gives you the fine-grain control you need to provide secure, reliable GIS services to every web, mobile, and desktop application in your organization.
Features Overview
Deliver GIS Services
Respond to the Demand for Maps and GIS Tools
Harness Real Time Sensor Data
Map Centric Content Management
Power Applications with GIS Capabilities
Start Using GIS Services Right Away, No Programming Necessary
Manage Enterprise Geodatabases
Extensions
You can add more capabilities, including advanced geoprocessing and imagery management, with ArcGIS for Server Extensions. ArcGIS for Server's top analytical extensions are included with ArcGIS for Server Advanced.
Who Should Attend
Anyone who wants to learn how ArcGIS Server can manage and deliver GIS Services across your organization.
To know more and to get register please  visit: esri India