Geo-spatial Technology for Women Safety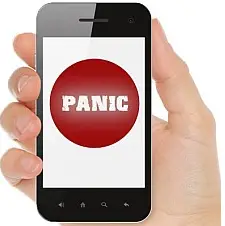 In a recent news, the Cabinet Committee on Economic Affairs (CCEA), Government of India has approved a proposal of the Ministry of Home Affairs to establish an Integrated Computer Aided Dispatch (CAD) platform.
Computer Aided Dispatch (CAD) is an emergency response system for women who may face violence.  It is an integrated system using Geographical Information System (GIS) based call-taking and Geographical Positioning System (GPS) based police vehicle dispatch system. This system will ensure a rapid response to distress calls and ensure a speedy assistance to women.
The system will use  a distress or emergency alarms generated by panic buttons on landlines, mobiles or mobile phone applications and these signals would be tracked and Emergency Response (ER) units will be dispatched to attend the call.
The use of GIS will facilitate to locate the location of indeed and the use of GPS will facilitate to locate the exact location police vehicle for emergency response.
This project would obtain funding from the Nirbhaya Fund. The project involves a total expenditure of Rs. 321.69 crore. The initiative will provide 24 hours and 24X7 helpline service to women. System would also be integrated with Crime and Criminal Tracking and Networking System (CCTNS), and State Service Delivery Gateway (SSDG) and follow the DIT guidelines for scalability, and interoperability.
Source: The Hindu