Get Your Boarding Passes to NASA's Orion – A Journey to Mars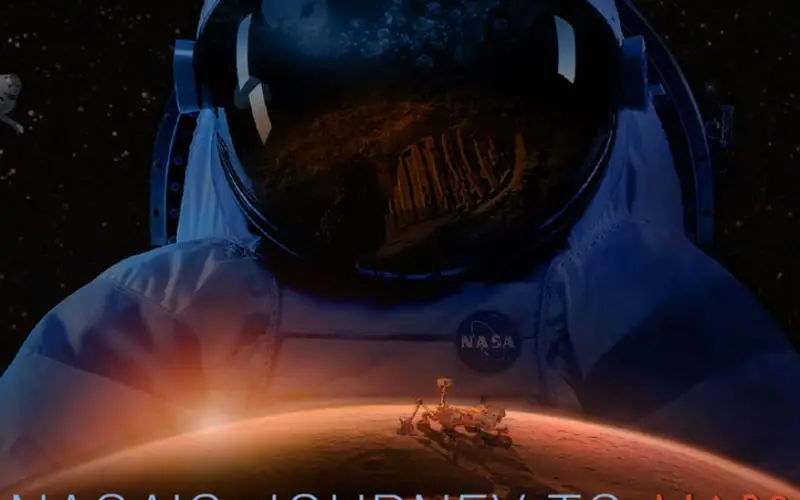 NASA's newest spacecraft, Orion, will be launching into space for the first time in December 2014, on a flight that will take it farther than any spacecraft built to carry humans has gone in more than 40 years and through temperatures twice as hot as molten lava to put its critical systems to the test.
NASA's Orion spacecraft is built to take humans farther than they've ever gone before. Orion will serve as the exploration vehicle that will carry the crew to space, provide emergency abort capability, sustain the crew during the space travel, and provide safe re-entry from deep space return velocities.
On December 4, 2014, Orion will launch atop a Delta IV Heavy rocket from Cape Canaveral Air Force Station's Space Launch Complex Flight Test on the Orion Flight Test: a two-orbit, four-hour flight that will test many of the systems most critical to safety.
The Orion Flight Test will evaluate launch and high speed re-entry systems such as avionics, attitude control, parachutes and the heat shield. In the future, Orion will launch on NASA's new heavy-lift rocket, the Space Launch System. More powerful than any rocket ever built, SLS will be capable of sending humans to deep space destinations such as an asteroid and eventually Mars. Exploration Mission-1 will be the first mission to integrate Orion and the Space Launch System.
Get Your Boarding Pass & Fly Your Name on Orion
You can submit your name for NASA's Orion spacecraft to be flown in December! Submit your name by  following this link and your first and last name will be digitized and placed on a dime-sized microchip that will be stowed inside the uncrewed Orion spacecraft as it makes two orbits reaching up to about 3,600 miles above Earth before coming back and splashing down in the Pacific Ocean. Your name will also make it farther out into space on future exploration missions by NASA, too!
Deadline: You have until Oct. 31, 2014 to sign up to send your name into orbit and take this chance to write your name across the sky.
Click to Get Your Boarding Pass
Source: NASA