GIS Reappear Historical Township Maps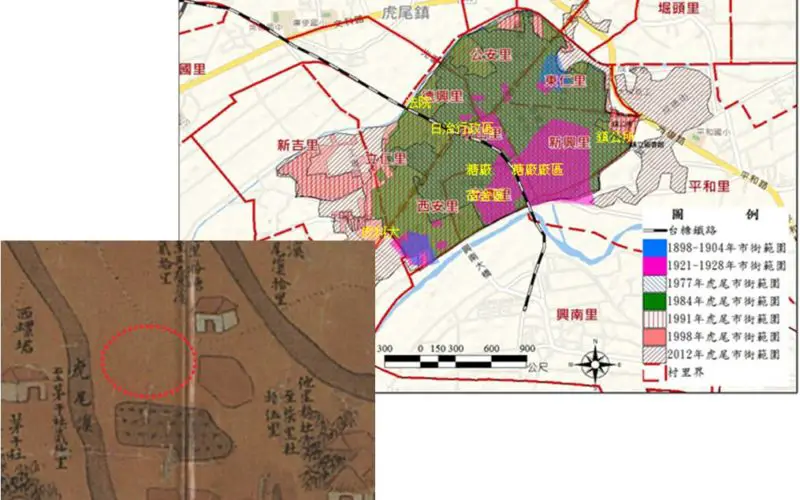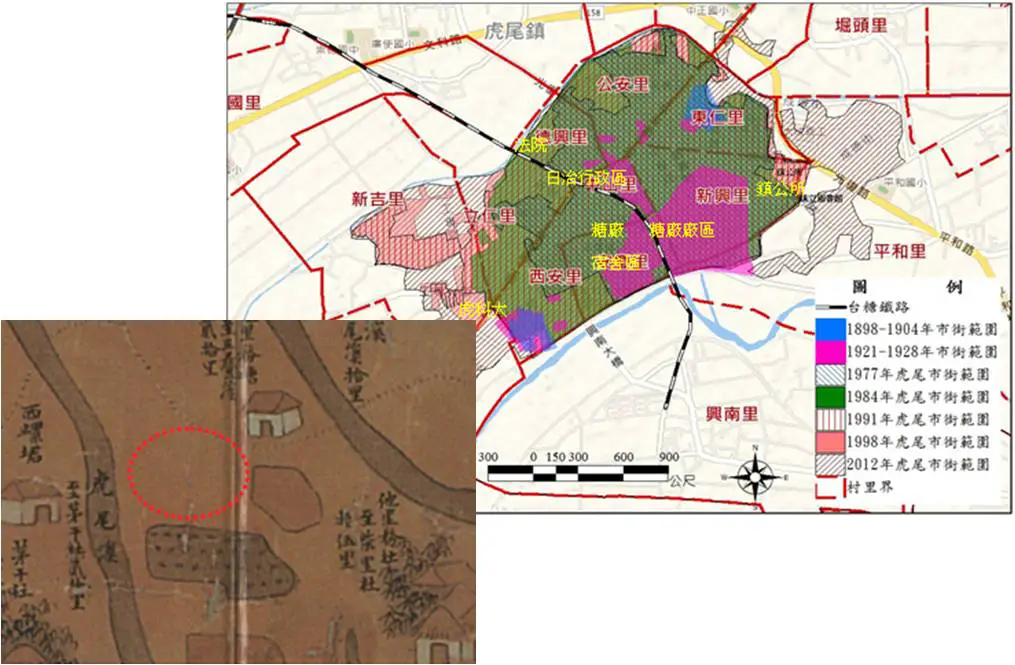 To better understand historical geospatial relations and complete the shortage of traditional historiography, which usually only uses textual materials, GIS technologies provide historians with modern method to rebuild the historical township.
With SuperGIS Desktop 3.2, historians may firstly rectify the historical Qing-Dynasty map, so the old image can be located with current coordinate information. Then, satellite image and digital map can be imported to overlay on the old map, so that historians can compare the development of Huwei, a township in central Taiwan, in different periods in a geospatial way.
Meanwhile, various attributes can be marked and displayed on the map, and users can see how the different types of regions have been developed since Qing Dynasty, about 200 years ago than today. For example, through the maps, users can observe that today's downtown wasn't built under Qing and Japanese's rule, until sugar factories established in 1907.
Furthermore, historians can visualize the most-populated region with Central Feature function in SuperGIS Desktop, and clearly see the changes in different eras. In Huwei, the early settlement was neighbored surrounding sugar factories. As the main industry changed to towel manufactory, the most populated region moved as well. And today, the old downtown cannot afford huge amount of citizens anymore, so the suburban areas are now populated.
By GIS technology, the development trace of Huwei now can be recorded with digital maps. The rebuilt township map can not only help historians expand their vision for further study, but also offer officers with a useful resource in future urban planning and tourism route organizing. The citizens can also better understand the ancient period combining geography, to value our own history.
Learn more about the case: http://www.supergeotek.com/Library_2_201410.aspx
#  #  #
About Supergeo
Supergeo Technologies Inc. is a leading global provider of GIS software and solutions. Since the establishment, Supergeo has been dedicated to providing state-of-the-art geospatial technologies and comprehensive services for customers around the world. It is our vision to help users utilize geospatial technologies to create a better world.
Supergeo software and applications have been spread over the world to be the backbone of the world's mapping and spatial analysis. Supergeo is the professional GIS vendor, providing GIS-related users with complete GIS solutions for desktop, mobile, server, and Internet platforms.
Marketing Contact:
Patty Chen
Supergeo Technologies Inc.
5F, No. 71, Sec. 1, Zhouzi St., Taipei, 114, TAIWAN
TEL:+886-2-2659 1899
Website: http://www.supergeotek.com
Email: patty@supergeotek.com