Global Mapper SDK v17.1 Released with Updates and Performance Improvements throughout the Toolkit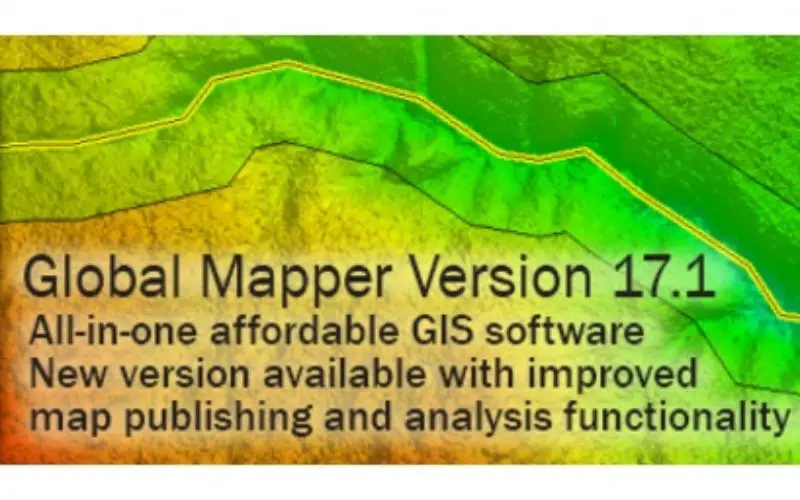 Hallowell, Maine – March 31, 2016 – Blue Marble Geographics (bluemarblegeo.com) is pleased to announce the immediate availability of version 17.1 of the Global Mapper Software Development Kit (SDK) along with the Global Mapper LiDAR Module SDK. This update, released in conjunction with version 17.1 of the standard version of Global Mapper, includes numerous performance improvements, new and improved functionality, support for new and updated file formats, expanded online data availability, and much more. Continuing recent development initiatives at Blue Marble, the latest release of the SDK emphasizes the importance of working in the 3D environment with significantly enhanced LiDAR processing and 3D modeling capabilities.
Blue Marble's geospatial data manipulation, visualization and conversion solutions are used worldwide by thousands of GIS analysts at software, oil and gas, mining, civil engineering, surveying, and technology companies, as well as governmental and university organizations.
Global Mapper is an affordable and easy-to-use GIS application capable of displaying, converting, and analyzing virtually any type of geospatial data. The Global Mapper SDK provides software developers with a toolkit for accessing much of this functionality from within an existing or custom-built application. Recent SDK releases have also enabled the creation of custom toolbars and extensions to enhance the data processing and analysis functionality of the standard version of Global Mapper. This capability allows in-house developers to create a refined version of the software to meet their unique needs and requirements.
The 17.1 version of the SDK augments improvements made in preceding releases with countless new and updated features and functions. These improvements include the option to read multiple coordinate pairs on a single line when importing text files; the ability to query and reclassify LiDAR data using the new GM_GetLidarClassInfo and GM_SetLidarClassInfo functions; and support for generating 3D PDF files via the EXPORT_PDF3D script command. The 17.1 SDK release also provides significant improvements in load time and rendering of LiDAR point clouds, especially with data stored in GMP format.
"Global Mapper continues to rewrite the rulebook for GIS software by offering the perfect balance of utility and affordability," stated Patrick Cunningham, Blue Marble President. "Our growing SDK community have quickly learned that these benefits extend to their custom development projects. The Global Mapper SDK offers unmatched data format support, analysis capability, interoperability, and usability in a truly low-cost package."
For a complete list of new features and enhancements or to download the Global Mapper SDK today, visit www.bluemarblegeo.com.
###
About Blue Marble Geographics: Blue Marble Geographics of Hallowell, Maine is a leading developer and provider of software products and services for highly accurate geospatial data conversion solutions. Blue Marble is known for their coordinate conversion and file format expertise and is the developer of the Geographic Calculator, GeoCalc SDK, Global Mapper, LiDAR Module for Global Mapper and Global Mapper SDK. The company has been writing GIS software tools and solutions for over twenty years and currently serves hundreds of thousands of users worldwide.