Ordnance Survey International Helps the UAE Manage Climate Change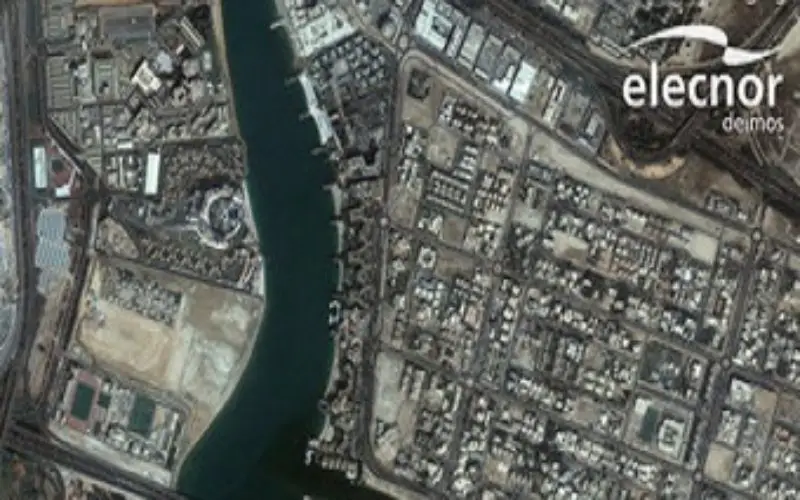 Ordnance Survey International and Deimos Space UK are to work with the Mohammed bin Rashid Space Centre in Dubai to help the United Arab Emirates (UAE) improve how it plans and manages its natural resources and infrastructure.
Ordnance Survey International will establish a strategy for the development of a single source of digital geospatial data for UAE government departments to enable a variety of key policy initiatives.
Advanced data analytic tools developed by Deimos Space UK and the Mohammed bin Rashid Space Centre will demonstrate the value of new geospatial data extracted from high-resolution satellite imagery.
Andy Wilson, Director of Business Development, Ordnance Survey International, says: "UAE has undergone rapid growth and in developing their geospatial capabilities we are ultimately delivering the power of better decision making.
"In Great Britain, we see how Ordnance Survey's single source of accurate rich data drives innovation and collaboration, providing the platform, locally and nationally, on which to plan, build and maintain. Great Britain and the UAE have a long-standing friendship, and it's an honour for us to share our experience and expertise with the UAE, its government, businesses and people."
The project will deliver:
1. A proof of concept prototype to create (a) a vegetation index of the UAE (b) a palm tree counting algorithm. These will increase the level of awareness of the impact of urban development on the environment of UAE. The information, extracted from satellite data, will study aspects such as vegetation dynamics, plant phonological changes over time, biomass production, land cover changes, soil moisture, irrigation needs and the effect of Climate Change.
2. A digital data model and strategic roadmap towards a common digital geospatial data platform to be deployed across UAE government departments, which will improve efficiency and provide the basis for future spatial projects.
Peter Hedlund, Managing Director of Ordnance Survey International, explains: "The conservation of natural resources is a global concern, geospatial data often reveals the simplest answers to many of the world's most complex questions. In the UAE natural resources, rising population, high energy demands and Climate Change are very real challenges. The UAE's Ministry of Climate Change and Environment requires this reliable up-to-date geospatial information to support the development and implementation of plans to protect the environment and manage water resources."
Philip Davies, Managing Director of Deimos Space UK, says: "This project will give Deimos Space UK the additional capacity needed to build on its existing R&D relationship with MBRSC in Dubai and create a sustainable commercial relationship with the Environment Agency of Abu Dhabi and other UAE Government organisations. We believe that the lower cost and wider availability of Earth Observation (EO) data, together with new data analytics techniques, will enable many new applications in environmental monitoring and urban planning."
Adnan Mohammad Alrais, Manager, Business Development & External Relations at MBRSC, says: "We are delighted to continue our collaboration with Deimos Space UK and welcome the opportunity to work with OSI and colleagues across the UAE to make the best possible use of data from DubaiSat-2."
The UK Space Agency is funding the project in the UAE as part of a wider UK Government initiative to encourage greater collaboration between the UK, UAE and other Gulf states. Her Majesty's Ambassador to UAE, Philip Parham, says: "This forms part of the British Government's broader strategic commitment to strengthening partnerships with research bodies and higher education institutions in the Gulf. Britain leads the world in many areas of science and scientific research. We look forward to establishing more partnerships between the UK and Gulf research institutions".