GPS System to Prevent Aircraft from Power Line Collisions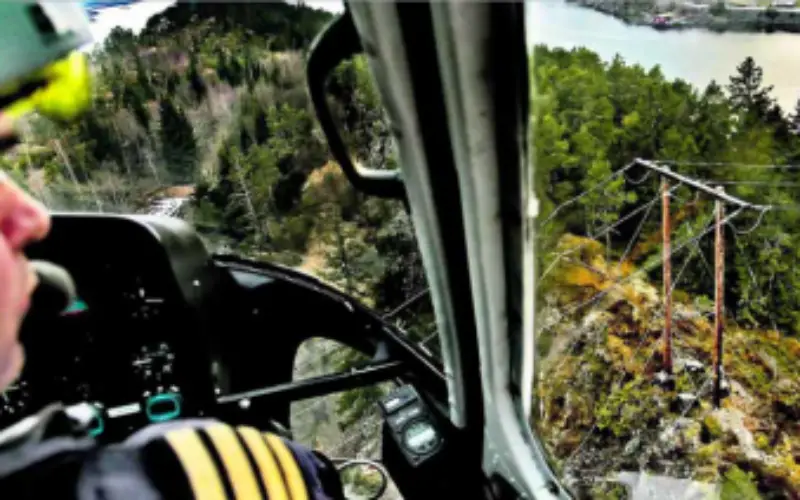 A team of scientists from Norwegian is working on a satellite based system to prevent helicopters and light aircraft from colliding with power lines and other obstacles.
Collisions between light aircraft and helicopters and high voltage cables, wind turbines, high-rise buildings, oil platforms and telephony masts are all too frequent.  It alone account for 10 per cent of aviation accidents in Norway.
Use of GPS-based system for warning light aircraft and helicopters represents an alternative technology technology to an earlier collision avoidance system (OCAS). OCAS is based on a mast equipped with radar technology located close to the obstacle and uses radio frequency to transmit a warning signal.
A small company from Snåsa called NobileSoft is aiming to solve this problem.  Founder and helicopter pilot Jan Ivar Sandnes tells  that the aim of his company now is to develop a commercial version of the new system.
"There is great interest in this project from overseas, and now that we have research expertise and experience backing it up, it would be very interesting to establish a multinational consortium to promote the system in the global market", says Sandnes.
The aim of the OWGS (Obstacle Warning GPS System) project is to develop a GPS-based system designed to warn light aircraft and helicopters of hazardous obstacles in their flight paths.
Source: SINTEF