Mapping Air Strike and Air Base locations for the U.S.-led airstrikes on ISIS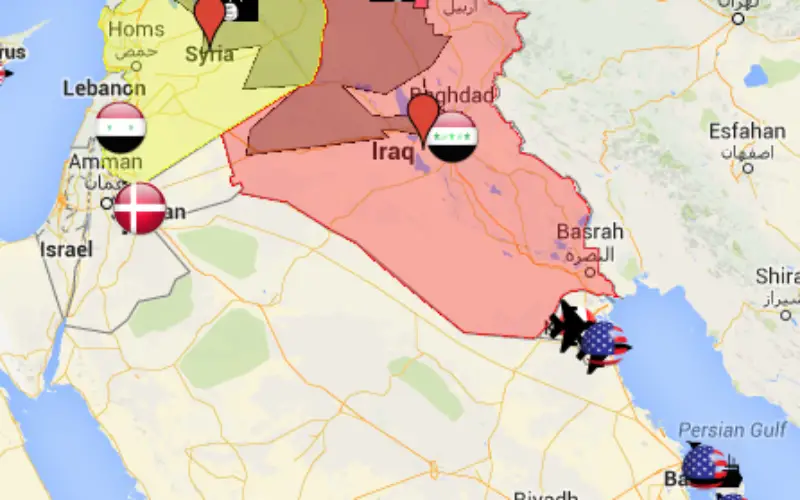 According to The Guardian, September 29, 2014, US-led forces launched air strike overnight on territory controlled by Islamic State in Iraq and Syria (ISIS) in northern and eastern Syria while the Syrian army continued bombing areas in the west.
The US has been carrying out strikes in Iraq against the militant group since last month and in Syria since last week with the help of Arab allies. It aims to destroy the bases and forces of the al-Qaida offshoot that has captured large areas of both countries.
US led military air strike has allies from Arab countries, Canada, France, Belgium, Denmark and the United Kingdom.
The following map shows  mapping of air bases and air strike zones on ISIS.

Source: The Guardian and CTV News