Technologies for Humanitarian Assistance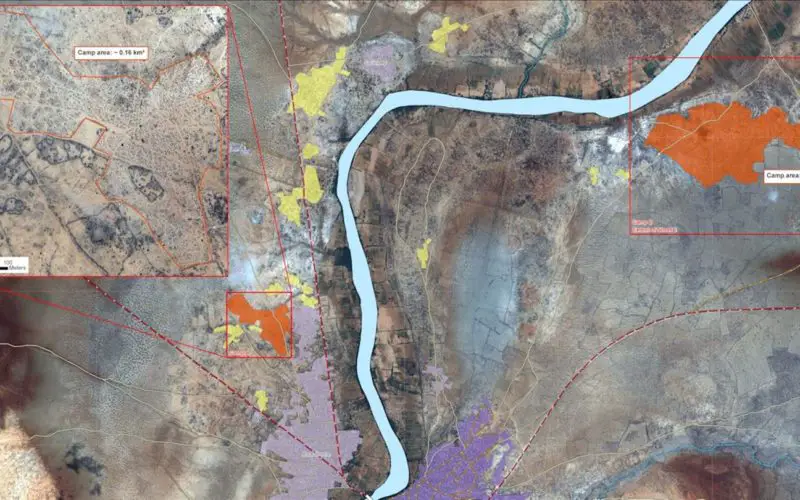 The German Aerospace Center (Deutsches Zentrum für Luft- und Raumfahrt; DLR) has been actively involved in humanitarian aid for many years. Alongside government partners, the private sector and scientific institutions, DLR is supporting the United Nations World Food Programme (WFP) work towards a world with zero hunger. The WFP Innovation Accelerator launch event on 11 July 2016 featured top level discussions with prominent international figures to discuss the increasing importance of technology and innovation in the fight against hunger. The new WFP facility was inaugurated in Munich by WFP's Executive Director Ertharin Cousin, German Minister of Foreign Affairs Dr Frank-Walter Steinmeier, German Federal Minister of Economic Cooperation and Development Dr Gerd Müller and the Bavarian Minister of Food, Agriculture and Forestry Helmut Brunner.
"By providing and developing its technologies, DLR aims to make a contribution to supporting global aid, to feeding the world, and to putting an end to hunger, among other things. In doing this, we can draw on a variety of expertise and synergy from research in the fields of aeronautics, space, energy, transport and security," said the Chair of the DLR Executive Board Pascale Ehrenfreund during the opening.
Until now, DLR has provided mainly high-tech, remote sensing solutions for humanitarian aid, for instance by very quickly producing maps for emergency services deployed in areas hit by catastrophe. Satellite images can also provide information on whether food rations have been deposited at the correct locations, thus helping to supply flights. But this is just one of all the applications of cutting-edge technology: "For instance, relief organisations require support with regard to decentralised energy and water supply, in addition to the extremely high demand for remote sensing images that is used to assess humanitarian emergencies. What is more, relief workerson the ground need improved satellite communications solutions and are increasingly looking for high-tech systems to recognise emerging crises early on," reports Günter Strunz from the DLR Earth Observation Center (EOC) in Oberpfaffenhofen.
Humanitarian assistance is concurrent with sudden-onset emergencies and crises. This is why technologies – to reflect their intended purpose – need to be deployed quickly and to the benefit of those involved. DLR has the capability to engage in operational research and to contribute rapid support in aid missions. To increase these capabilities, stronger relations will be fostered between research and development work in this area in order to better exploit potential synergies in the provision of technical assistance to aid workers in crisis regions. This will be an important contribution towards a word with zero hunger.
The World Food Programme is the world's largest humanitarian agency fighting hunger worldwide. On average, WFP reaches more than 80 million people with food assistance in 82 countries each year.  11,367 people work for the organization, most of them in remote areas, directly serving the hungry poor. The WFP Innovation Accelerator provides the financial support, strategic guidance and creative space to test and scale up promising ideas – from both WFP staff and external entrepreneurs – developing them into solutions to global hunger.