RFP for Carrying out GIS Mapping of Pipeline
Gas Authority of India Limited (GAIL)
Public Sector Undertaking (PSU)
Uttar Pradesh, India
Request for Proposal for GAIL (India) Limited invites e-bids from eligible bidders for "Carrying out Geospatial Information System GIS mapping for GAIL Pipeline Network" 
Tender Reference No.  GAIL/NOIDA/C&P/14061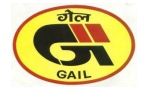 GAIL (India) Limited, Jubilee Tower, Noida, invites e-bids for "Carrying out Geospatial Information System (GIS) mapping for GAIL Pipeline Network" on Open Domestic International
Competitive Bidding basis under single stage two bid system from competent bidders meeting the Bid Evaluation Criteria as stated in the detailed  below:

The bidder is expected to examine IFB, e-bidding guidelines on GAIL website, all instructions, form/formats, terms, specifications and drawings etc., enclosed in the bid documents. The invitation for bid (IFB) together with all its attachment thereto, shall be considered to be read understood and accepted by the bidder. Failure to furnish all information required by the Bid Documents or submission of a bid not substantially responsive to the Bidding Documents in every respect will be at bidder's risk and may result in the rejection of the Bid.
Confirmation of your firm's intention to submit proposal should be sent to:
GAIL (India) Limited, 17th Floor,
Jubilee
Tower , B-35 & 36, Sector-1,
Noida(U.P.), India,
Phone Nos. 0120-2547855,
Fax 011-
26185941 Extn. 04536
E-mail: rps04536@gail.co.in
Last Date of Tender : 23-09-2014
For complete details Download Tender Notification in PDF.