Smart Map Bhopal: A City Level Web-Based GIS solution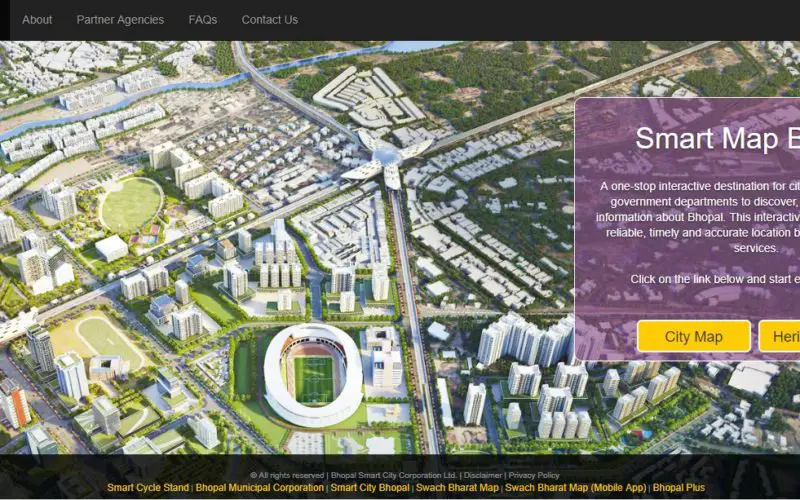 Smart Map Bhopal is an enterprise-wide web-based GIS solution created using ArcGIS platform and seamlessly functions across various the web & mobile devices.
GIS System will provide the complete visualization of Bhopal City area with various point of interest (POI) layers that will help city administrators & citizens to locate POI's and get information associated with it.
This solution made government data more accessible for the citizens; it not only comprises of different map data representations for citizens to view and scrutinize but also provides citizens with avenues to truly participate by providing feedbacks & report their grievances.
To illustrate Heritage sites in the city, it harnessed the power of maps and location combined with images and narratives to create a Story Map.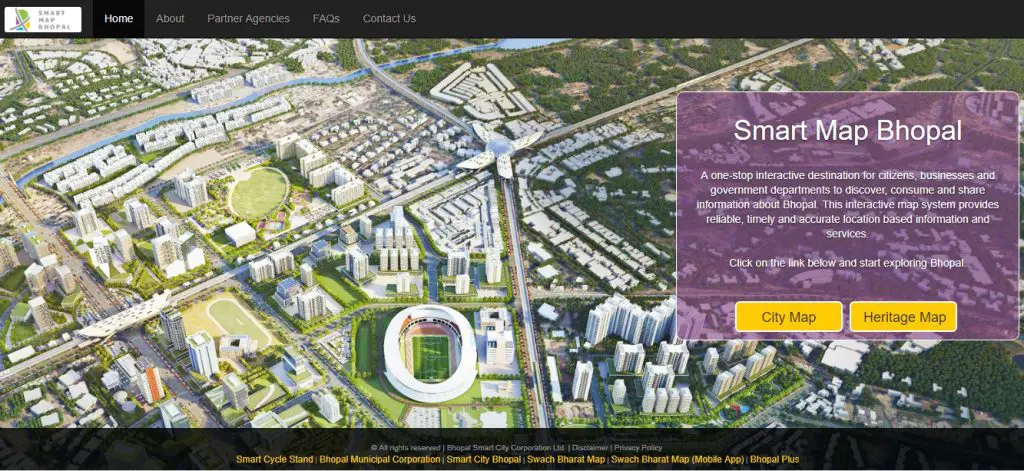 City Level GIS (Smart Map Bhopal) is a foundational app for Smart City tracks, it caters various functionalities that:
Provides an interface to the public to access details regarding the wards, services/facilities available, and heritage sites in the city.
Make intelligent map data representations (such as Revenue, Utilities, Amenities, and Streets) available to the citizens of Bhopal.
Provides seamless functionality across various devices. The website can be accessed from mobile devices like smartphones and tablets as well as from the computers.
Provides citizens' a system to give feedback and report grievance any time with workflows.
Make Bhopal's development data transparent, giving citizens access to current and authentic information.
Public crowdsourcing & Citizen engagements
Up-to-date information about the city & associated point of interest feature information to citizens.
The Smart Map Bhopal web portal got launched by Hon'ble CM of Madhya Pradesh on 25th June 2017.
Smart Map Bhopal: https://smartmapbhopal.city
Heritage module: https://smartmapbhopal.city/heritage/
Online help: https://smartmapbhopal.city/MapHelp/index.html