History of Princely States of Rajasthan through Story Map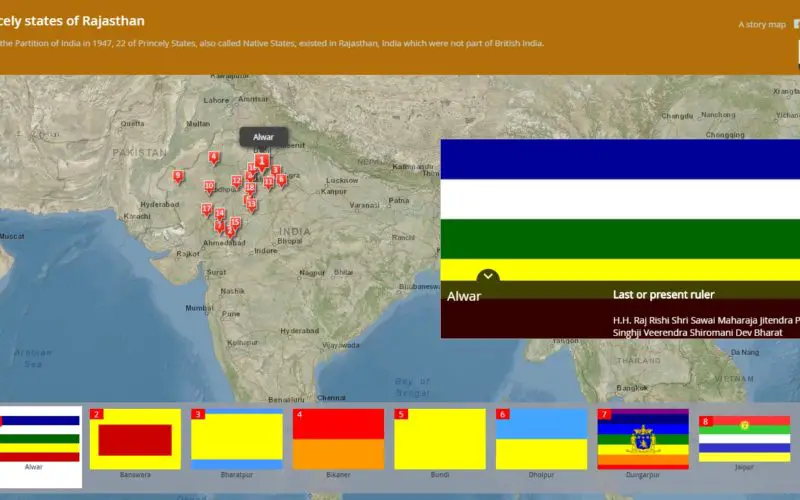 Contributed By:

Before the Partition of India in 1947, there was 562 Princely States existed in the Indian subcontinent which had not been conquered or annexed by the British but was subject to subsidiary alliances.
Things moved quickly after the partition of British India in 1947. By the end of 1949, all of the states except Sikkim had chosen to accede to one of the newly independent states of India or Pakistan or else had been conquered and annexed.
Jaipur State was a princely state of India from 1128 to 1948. It was centered on Jaipur town. It existed from the 12th century until Indian Independence in 1947. according to the different periods of history, it was also known as Jaipur Kingdom, Amber Kingdom,Dhundhar Kingdom and the Kachwaha Kingdom.
Mr. Abhishek Sindal has created Story Map using Esri mapping technology to visualize kingdom locations of 22 princely states.
Click to visit Story Map Princely states of Rajasthan
Table Source: Wikipedia