Summer of Maps 2014 is Open!
Summer of Maps 2014
Summer of Maps is a three-month long fellowship giving student GIS analysts the opportunity to perform geospatial data analysis for local and national non-profit organizations.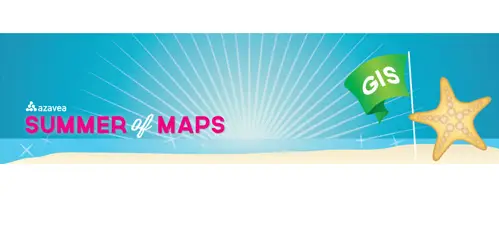 Azavea is organizing a fellowship program – Summer of Maps. Summer of Maps offers stipends to student GIS analysts to perform geospatial data analysis for non-profit organizations. Every year we match up non-profit organizations that have spatial analysis needs with talented students of GIS to implement projects over a three-month period during the summer.
How can  Join
Organization Eligibility
The application is open to registered non-profit organizations based in the United States. We are looking for non-profit organizations with spatial analysis and geographic visualization needs.
The fellows will work in our Philadelphia office along with their mentors on two projects for two different organizations, which might include:
Arts.
Environment.
Food.
Housing.
Land and Water.
Transportation.
Open Government
Student Eligibility
This is a paid fellowship program opened to full-time or part-time students. Azavea defines a student as an individual accepted into or enrolled in an accredited post-secondary institution located in the United States, including community colleges, universities, masters, PhD and undergraduate programs. If you are accepted into or enrolled in a college or university program as of April 2014, you are eligible to participate in the program, even if you will graduate during the program.
Azavea may ask you to provide transcripts or other documentation from your accredited institution as proof of enrollment or admission status. You do not need to be in a Geography or GIS program in order to apply, but you should have experience performing analysis using ArcGIS for Desktop.
During your fellowship, you can expect to:
work closely with your mentor
be trained to use the most current GIS practices and systems in real-life contexts
write actual scope of services
participate in client meetings
work directly with "your" clients
present your final analyses to colleagues, clients and their potential funders
be interviewed by the press to back up your findings
Important Dates
Tuesday, 12/17/13: Organization application opens
Sunday, 02/09/14: Organization application closes

Wednesday, 02/26/14: Student application opens

Sunday, 03/16/14, 11pm ET: Student application closes

Friday, 04/18/14: Announce Student Fellows and Organizations

Monday, 06/02/14: Fellowships start
"I love being a Summer of Maps Fellow. The experience of working on two engaging projects that I know have the potential to shape policy and thought, plus learning both new GIS skills as well as how to communicate and effectively respond to clients, all while being surrounded by an incredibly inspiring, helpful and supportive office, is invaluable."

— Lena Ferguson, 2013

 
Read more about Summer of Maps
Read more about Azavea