Supergeo to Provide Free Online GIS Web Courses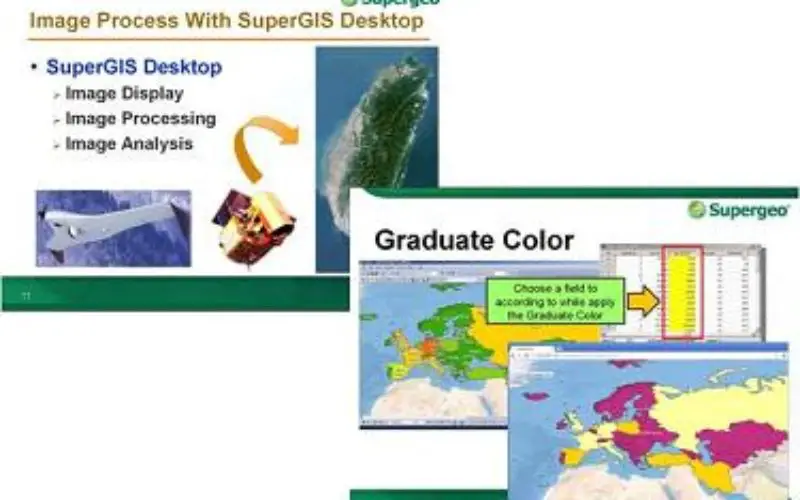 To well promote GIS technologies in real case application, Supergeo is going to provide free online GIS web courses. From basic to advanced, the courses will introduce GIS software on various platforms. Through the course, users can not only gain geospatial knowledge but have a comprehensive understanding of SuperGIS software operation and application.
Supergeo has been dedicated to providing total GIS solutions for worldwide users and enabling personnel in diverse domains to apply spatial technologies to different systems, such as desktop, server, mobile devices, web services, etc.
To make GIS technologies more accessible, Supergeo is going to release a series of free online web courses to let worldwide users to easily learn GIS anytime and anywhere. The courses will show you:
Desktop GIS: the use and application of SuperGIS Desktop and extensions, analysis functions in SuperGIS Toolkit, image data processing, etc.
Server GIS: publishing map services and customizing JavaScript map website with SuperGIS Server, the applications of Mobile SDK, and so on.
Mobile GIS: collecting spatial data with smart devices, recording GPS tracklog, view waypoints with Augmented Reality in SuperSurv (for iOS), etc.
With the content-rich courses, users will be able to understand GIS technologies and through SuperGIS on different platforms to understand different real-case application in various domains. So that users can have accurate GIS analysis to support their professional needs.
To get more technical resources of SuperGIS products, please visit Supergeo Developer Network website (http://sgdn.supergeotek.com/) and also feel free to contact us staff@supergeotek.com.
#  #  #
About Supergeo
Supergeo Technologies Inc. is a leading global provider of GIS software and solutions. Since the establishment, Supergeo has been dedicated to providing state-of-the-art geospatial technologies and comprehensive services for customers around the world. It is our vision to help users utilize geospatial technologies to create a better world.
Supergeo software and applications have been spread over the world to be the backbone of the world's mapping and spatial analysis. Supergeo is the professional GIS vendor, providing GIS-related users with complete GIS solutions for desktop, mobile, server, and Internet platforms.
Marketing Contact:
Patty Chen
Supergeo Technologies Inc.
5F, No. 71, Sec. 1, Zhouzi St., Taipei, 114, TAIWAN, R.O.C.
TEL:+886-2-2659 1899
Website: http://www.supergeotek.com
Email: patty@supergeotek.com