Trimble to Provide Geospatial Software and Online Training for Post-Graduate Distance Learning Programs
Trimble to Provide Geospatial Software and Online Training for Post-Graduate Distance Learning Programs with UNIGIS International
Supporting Continuing Education in Geographic Information Systems (GIS)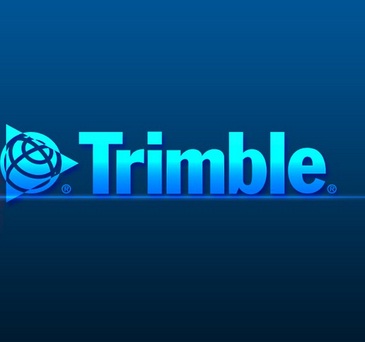 SUNNYVALE, Calif.,Oct. 16, 2015- Trimble (NASDAQ: TRMB) and the UNIGIS International Association announced today that Trimble will provide UNIGIS post-graduate distance learning students in Geoinformatics enrolled at any of the UNIGIS partner universities access to Trimble® geospatial software products and online training. Students can also take part in Trimble's User Community to access training materials and participate in forums and discussions.
"We are pleased to provide geospatial software and online training programs to students in UNIGIS programs," said Alain Samaha, business area director of GIS and Software for Trimble's Geospatial Division. "Working with UNIGIS, we can further support the industry by providing technology tools that enable students to be prepared for their careers."
Trimble will provide UNIGIS distance learning students worldwide with access to eCognition®, Inpho®, UASMaster, GPS Pathfinder® Office, SketchUp Pro and other software technologies for their study assignments and thesis development.
"UNIGIS is addressing the geospatial industry's critical bottleneck of capacity building. This needs the sustained support of leading-edge companies like Trimble. Working together we can enhance the educational experience for students to promote future innovation and advancement of the geospatial industry," said Prof. Dr. Josef Strobl at University of Salzburg and Chair of UNIGIS International.
About UNIGIS International
The UNIGIS International Association is the world's premier distance education initiative offering masters and postgraduate diploma / certificate programs in Geographical Information Science and Systems. With more than 6,000 alumni and hundreds of new students every year, UNIGIS is the largest academic capacity building framework worldwide, thus contributing significantly to the advancement of the geospatial industries. As a global network of higher education institutions UNIGIS is dedicated to enhancing the competence of GIS professionals worldwide.
For more information, visit: http://www.unigis.net.
About Trimble
Trimble applies technology to make field and mobile workers in businesses and government significantly more productive. Solutions are focused on applications requiring position or location—including surveying, construction, agriculture, fleet and asset management, public safety and mapping. In addition to utilizing positioning technologies, such as GPS, lasers and optics, Trimble solutions may include software content specific to the needs of the user. Wireless technologies are utilized to deliver the solution to the user and to ensure a tight coupling of the field and the back office. Founded in 1978, Trimble is headquartered in Sunnyvale, Calif.