Webinar: Plug and Play CartoDB into SAP with CMaps Analytics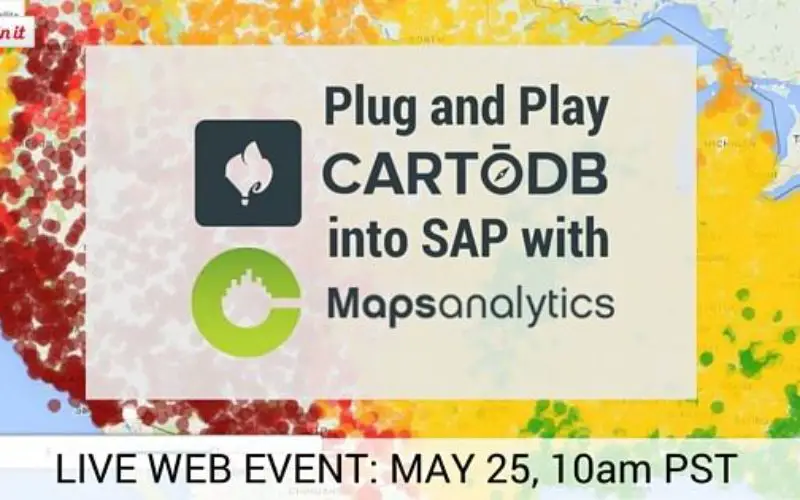 CMaps Analytics is thrilled to team up with CartoDB for an upcoming web event showcasing our latest integrated solution for embedding Location Intelligence into your SAP investments.
Thursday, May 25 at 1PM
CMaps Analytics is a great solution to help you harness the power of CartoDB's location intelligence to deliver incremental value to SAP customers using business intelligence tools.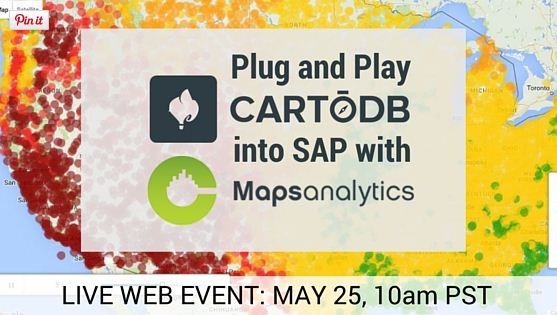 In this 45-minute session you will learn how to harness the power of CartoDB map layers inside of your business intelligence reports and data exploration storyboards, using CMaps Analytics extensions.
This webinar will cover:
Demands for Location Intelligence in
on-premise business intelligence
Why CartoDB and CMaps Analytics are a great combination
Key Business cases and outcomes
Live demonstrations
Background: CartoDB has quickly ascended as a leading cloud Location Intelligence platform (also available for on-premise). Leveraging CartoDB in CMaps Analytics will allow our customers, partners, and system integrators to power a new breed of big data geo-spatial visualizations. First to benefit from this innovation is our existing Business Intelligence community!
Join the web event where you can learn how you can build the ultimate Location Intelligence solution for your SAP Apps and SAP BusinessObjects with CartoDB and CMaps Analytics.