PCI Geomatics Webinar: Ortho-Mosaicking with Geomatica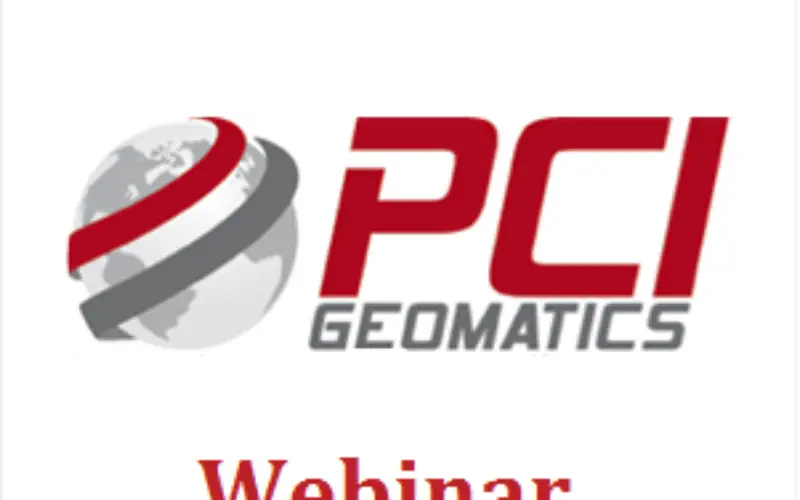 Webinar: Ortho-Mosaicking with Geomatica
PCI Geomatics is the developer of Geomatica- a complete and integrated desktop software that features tools for remote sensing, digital photogrammetry, geospatial analysis, map production, mosaicking and more. Geomatica software enables users to apply imagery in support of a wide range of applications such as the environment, agriculture, security and intelligence, defense, as well as in the oil and gas industries.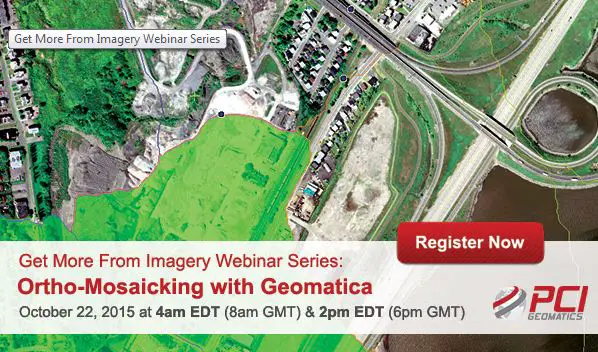 Webinar Description:
Learn how to use Geomatica's advanced new mosaicking algorithms and interactive tools to achieve professional results faster and with ease.
What You'll Learn:
In this 30min webinar, PCI Geomatics experts will demonstrate:
New 'Bundle' automatic colour balancing algorithm
End-to-end workflow

Automatic colour balancing & cutline generation
Quick cutline editing
New dodging point editing
Automatic Exposure Correction
Post Mosaic Editing
Date & Time:
 Oct. 22, 2015 at 4am EDT (8am GMT)
 Oct. 22, 2015 at 2pm EDT (6pm GMT)