XXXIV (34th) INCA International Congress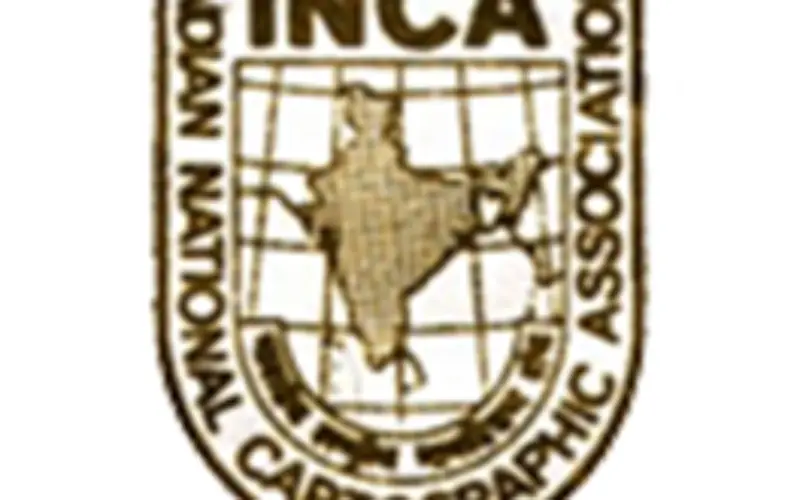 INCA announces the conduct of XXXIV (34th) INCA International Congress  on Cartography – Exploring New Dimensions
16, 17 & 18 December 2014, Hyderabad, India
Indian National Cartographic Association (INCA) announces the conduct of XXXIV (34th) INCA International Congress on Cartography – Exploring New Dimensions to be held at Hyderabad.  The event is organized by INCA and hosted by Survey of India.
The Organizing Committee invites you to become a part of the INCA Congress and share ideas. We invite all individuals, professionals, PSUs, Government departments, Autonomous Institutions, Universities and Industries related to geo-spatial products and services.
INCA – Indian National Cartographic Association is a non-profit making professional body of Cartographers established in 1979 at Hyderabad (India) and is devoted to the cause of cartography as a graphic mode of communication. Presently more than 2400 scientists, researches, scholars, professionals and industrialists from more than 70 reputed institutions are the member of this organization with the following aim:
To promote research in the field of cartography
To strengthen the co-operation among the government and quasi-government research institutions and professional organizations of allied disciplines for the advancement of cartography.
To co-operate with International organizations on similar lines.
To take such measures as may help to secure cartography its legitimate place in national life.

To strengthen a sense of professional excellence among cartographers.
When and Where:
When: 16, 17 & 18 December 2014.
Where: Indian Institute of Chemical Technology, Tarnaka, Hyderabad-500007
For more information:
Contact:
GIS and RS Directorate,
Survey of India, Uppal,
Hyderabad-500039.
040-27200430
Mon – Fri
9.00 am to 5.00 pm