Call for State of the Map US 2016!
The call for locations for State of the Map US 2016 (when did it get to be 2016??!!) is open. Get your city ready to bring the OSM US community and conference to its door steps. So get the ball rolling and submit your proposal as soon as possible!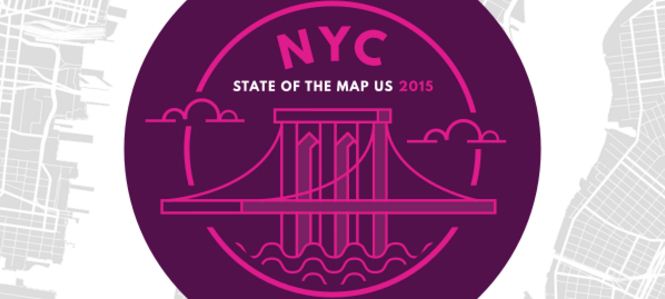 Based on previous years, here is a summary of plans and ambitions for 2016:
What matters? It needs to be a blast! and awesome learning experience.
Timing? We aim for a two-day conference with one day for sprints/workshops.
Who's coming? Plan for about 700 attendees but if you can handle a million, we're listening.
How's it organized? Expect 60-70 talks, in two or three tracks and lots of in person and evening activities to inspire dialogue.
Applications for SOTM US 2016 are due February 15th! With the quick turnaround, we are looking for details (of course) but, more importantly, conference proposals that emphasize community efforts and address the feasibility of logistics.
If you are interested in submitting a proposal please send your idea to sotmus@openstreetmap.us.