3D Stereo, Point Clouds, UAS, Virtual Reality and City Solar Solutions on Exhibit at INTERGEO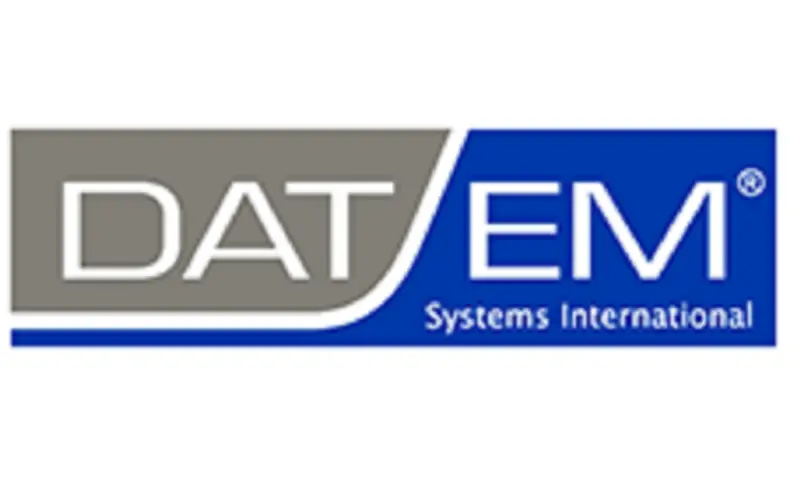 Anchorage, Alaska, USA. September 18, 2017 – Join DAT/EM Systems International® with co-exhibitors DAT/EM Systems Europe and RhinoTerrain™ SARL at INTERGEO from September 26-28 in Berlin, Germany. Booth visitors (C2.026 in Hall 2.1) will learn about software solutions for the engineering, photogrammetric, GIS and UAS industries including the integrated products DAT/EM Summit Evolution and RhinoCity™. In addition to these two powerful products, DAT/EM Systems and RhinoTerrain will provide visitors with demonstrations of their entire suite of software including the new applications DAT/EM Point Cloud VR™ and RhinoSolar™.
Two Developers Dedicated to GIS Solutions
DAT/EM Systems International develops software to view and edit imagery and point clouds in 3D stereo. Its principal products, Summit Evolution and LandScape, allow the user to capture 3D, georeferenced information from aerial imagery or point clouds to produce extremely accurate 3D measurements of buildings, roads, trees and any other terrain features. The precise 3D measurements can then be used in a variety of projects such as aiding the creation of smart cities, monitoring the growth of trees, preparing accurate maps for a building development, and any other project requiring precise geospatial measurements.
RhinoTerrain has been developing 3D GIS software for 10 years. Its products include RhinoTerrain, dedicated to terrain modeling from huge datasets, and RhinoCity, a smart CityGML 3D modeler with highly automatic texturing capabilities. RhinoCity is an industrial solution specializing in the next generation of 3D city modeling. Efficiently create topological buildings according to the world CityGML standard (SIG3D), and with a tool unique to RhinoCity, automatically generate Level of Detail 3 (LoD3) models. Intuitive texturization capabilities let you create photorealistic 3D city models. Extended by a new 3D GIS engine, RhinoCity offers a powerful connection to PostgreSQL and ESRI GeoDatabase for easier attribute manipulation.
Enter the World of 3D Stereo GIS with RhinoCapture for Summit Evolution
By combining DATEM Summit Evolution with RhinoCity, users leverage the strength of both products to capture precise 3D building polygons from roof templates. The interface, RhinoCapture™, joins RhinoCity, the 3D city modeler, and Summit Evolution, the photogrammetric workstation. View the city model in 3D stereo and utilize efficient, user-friendly tools to further manipulate, enhance and learn from complex 3D city models.
Emerging Technologies on Display at INTERGEO
View Point Clouds in Virtual Reality
An exciting addition to the DAT/EM software suite, Point Cloud VR will also be available for live demos at INTERGEO. The app allows the user to see their entire project including 3D measurements through immersive eyewear. Perfect for the architecture and engineering industry, Point Cloud VR loads billions of points in seconds. The user can view and verify the points and 3D drawings while virtually flying around the point cloud.
Create an Efficient Solar City with RhinoSolar
Also available for demo will be the brand new RhinoSolar product, which optimizes the placement of solar power in cities. Supporting the goal of many cities to generate 100% renewable energy, RhinoSolar uses high-performance computing (HPC) to identify the ideal locations of solar panels on buildings throughout an entire city.
Free Passes to INTERGEO
Learn about our 3D Stereo, Point Cloud, UAS and Virtual Reality solutions when you visit us at INTERGEO at the Berlin Messe, Booth C2.026 in Hall 2.1 with co-exhibitors DAT/EM Systems Europe and RhinoTerrain. To receive a free one-day pass to INTERGEO, schedule a demo here: www.datem.com/live-demo.
Media Contact:
Tara Tate
ttate@datem.com
+1 907-522-3681