ARSET Advanced Webinar: Land Cover Classification with Satellite Imagery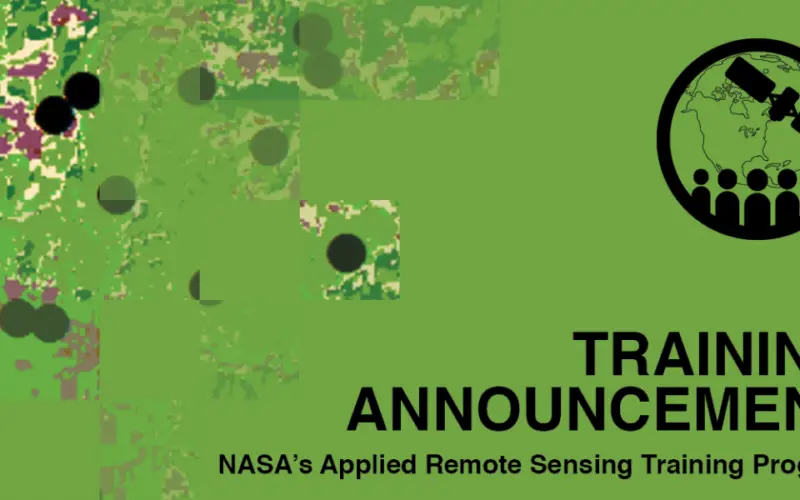 Advanced Webinar: Accuracy Assessment of a Land Cover Classification
Dates: Tuesday, February 13, 2018 to Tuesday, February 20, 2018
Times: 11:00-13:00 and 23:00-01:00 EST (UTC-5)
In last year's ARSET Advanced Webinar: Land Cover Classification with Satellite Imagery, attendees learned the basic steps to create a supervised land cover classification. The next step to using land cover classifications is being able to evaluate the performance of a land cover map using accuracy assessments. This training will equip attendees to conduct an accuracy assessment on a land cover map and identify which classes might be misrepresented.
By the end of the training, attendees will be able to:
Conduct an accuracy assessment on a land cover map
Understand how to create and use reference data
Become familiar with sample designs for accuracy assessment
Develop and interpret an error matrix
Two, 2 hour sessions
Sessions will be held on Tuesdays, February 13 and 20, 2018, at 11:00-13:00 or 23:00-01:00 EST (UTC-5)
A certificate of completion will be provided to participants that attend all live webinars and complete all homework assignments. Note: Certificates of completion only indicate the attendee participated in all aspects of the training. They do not imply proficiency on the subject matter, nor should they be seen as a professional certification.
Attendees that do not complete prerequisites may not be properly prepared for the pace during the training.
This training is primarily intended for local, regional, state, federal, and international organizations interested in assessing vegetation condition using satellite imagery. Professional organizations in the public and private sectors engaged in environmental management and monitoring will be given preference over organizations focused primarily on research.
There is no cost for the webinar, but you must register. Space is limited, and preference will be given to organizations listed above over organizations focused primarily on research. You will be notified by email if your registration has been approved on or before February 12.
Course Agenda: 
Session 1: Introduction to Accuracy Assessments
Session 2: Conducting Unsupervised and Supervised Land Cover Classifications
Read more and register at: https://arset.gsfc.nasa.gov/land/webinars/18adv-land-classification