Battlespace Simulations, Inc. (BSI) Providing Modern Air Combat Environment to U.S. Armed Forces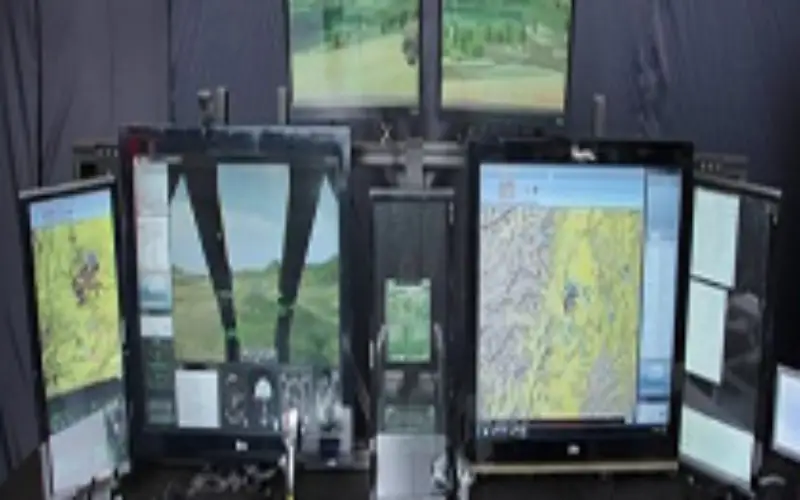 TatukGIS customer Battlespace Simulations (BSI) is increasingly successful licensing its flagshipModern Air Combat Environment (MACE) to the U.S. Armed Forces for simulated combat training and mission rehearsal. MACE provides computer generated forces (CGF), sometimes referred to as semi-automated forces (SAF), and threat generation for distributed simulation environments, Joint Terminal Attack Controller (JTAC) training capability, Electronic Warfare (EW) simulation capability, mission rehearsal, and man-in-the-loop combat aircraft simulation.
The MACE GIS core is derived from the TatukGIS Developer Kernel (DK) for .NET edition, which provides the map rendering, support for coordinate systems, on-the-fly map reprojection, WMS streaming, and support for NGA (National Geospatial-Intelligence Agency) and NATO standard CADRG (Compressed Arc Digitized Raster Graphics), CIB (Compressed Imagery Base), and VPF (Vector Product Format) map data formats and other industry standard formats such as GeoTIFF, SHP, and KML. With its DK-based GIS core, the MACE virtual battlespace can be anywhere in the world!
Locations licensing MACE so far this year include:
165th Air Support Operations Squadron (ASOS), Savannah, Georgia

Air Force Special Operations Command (AFSOC), Hurlburt Field, Florida

U.S. Naval Air Station, Pensacola, Florida

Naval Strike Attack Warfare Center, Naval Air Station, Fallon, Nevada

Iowa Air National Guard's Distributed Operations Training Center (DTOC), Iowa

U.S. Air National Guard Joint Base Lewis-McChord, Washington

Canon Air Force Base, New Mexico

Fort Campbell (U.S. Army), Kentucky

Nellis Air Force Base, Nevada

Fort Riley (U.S. Army), Kansas

Elmendorf Air Force Base, Alaska

124th Air Support Operations Squadron, Gowen Field Air National Guard Base, Idaho

Fort Hood (U.S. Army), Texas

Fort Carson (U.S. Army), Colorado

558th Flying Training Squadron, Randolph Air Force Base, Texas
Beyond the U.S. Armed Forces, in October BSI licensed MACE and provided AAJTS training to Latvian armed forces at the Adazi military base in Latvia.
MACE is a physics-based, many-on-many simulation and threat environment with a large order of battle, and includes both Call-for-Fire (CFF) and 9-Line interfaces for quickly tasking constructive close air support entities. Support for Distributed Interactive Simulation (DIS) architecture includes simulation management, entity state, fire, detonate and emissions PDUs. MACE is designed to put the power of distributed simulation in the user's hands, with a logical, consistent and easy-to-understand user interface and fast learning curve.
Because MACE can generate both semi-autonomous air and ground forces (including air defense systems), it is the only CGF/SAF required for robust, standalone CAS training even in contested/non-permissive environments. MACE's large order of battle is fully extensible by the end-user, meaning users can add new platforms, weapons and emitters, even customize RADAR pulse, scan, and beam characteristics. Integrated Air Defense System (IADS) simulation includes Early Warning, Acquisition, Height Finding and Target Tracking RADAR systems. MACE works seamlessly with existing mission planning systems, such as Portable Flight Planning (PFPS), Joint Mission Planning System (JMPS), and FalconView.
BSI's MACE and MetaVR's Virtual Reality Scene Generator (VRSG) are used by QuantaDyn in the AJTS (Advanced Joint Terminal Attack Control Training System) that is increasingly used by the Air Force for JTAC (Joint Terminal Attack Controller) training systems. AJTS is used to train JTAC ground personnel to direct close air support (and artillery) in combat situations – a skill requiring a great deal of high quality practice and training.
Learn more about Battlespace Simulations by visiting the company's web site at: www.bssim.com